15 April 2015 17:23 (UTC+04:00)
1 292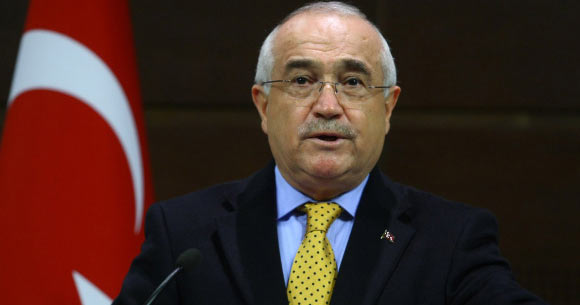 By Mushvig Mehdiyev
Armenia's unjust position in the Nagorno-Karabakh conflict continues to draw condemnations from various world leaders, especially since the country's occupant image remains painfully obvious, a dark cloud over world politics.
Turkey's official approach towards the conflict was once more confirmed, as Turkish Parliamentary Speaker, Cemil Cicek called on Yerevan to pull its troops out of the occupied Azerbaijani lands.
In an address during his visit to Moscow, Cicek said Turkey's position in view of the Nagorno-Karabakh conflict was clear and distinct.
"Turkey comes with the Nagorno-Karabakh conflict on its agenda at all international conferences," he added
When it came to the OSCE Minsk Group's brokering efforts in light of the conflict, Cicek expressed his disillusionment with the mediation group's fruitless activity so far.
"Peace in the South Caucasus is a mirage at a distance as long as the Nagorno-Karabakh conflict remains unresolved," he concluded.
Turkey supports an irreversible approach in its foreign policy agenda in regard to the conflict in Nagorno-Karabakh. It has made clear it wants Armenia to immediately and unconditionally leave the region in view of restoring Azerbaijan's territorial integrity and internationally recognized borders.
Turkey unequivocally refuses to open its borders with Armenia until the latter withdraw from Azerbaijan's occupied lands. Prime Minister Ahmet Davutoglu has put Armenian troop's withdrawal from at least one Azerbaijani district as a condition to revive Turkish-Armenian protocols.
Ankara has also officially condemned the upcoming so-called "parliamentary elections" which are set to be held in Nagorno-Karabakh, calling it a move in defiance of Azerbaijan's rights and international law.
Azerbaijan's internationally recognized Nagorno-Karabakh territory was turned into a battlefield and zone of aggravated tensions after Armenia sent its troops to occupy Azerbaijan's lands in the early 1990s. As a result, 20 percent of Azerbaijan's internationally recognized territory stands under military occupation of Armenia.
For the past two decades, and despite calls from the international community, Armenia has refused to withdraw its troops and retreat within its national borders.
Baku's diligence in view of settling the Nagorno-Karabakh conflict is well seen in the international arena, however it is yet to receive relevant feedbacks from Yerevan.
- - -
Follow Mushvig Mehdiyev on Twitter: @Mushviggo
Follow us on Twitter: @Azernews
Related News