15 April 2014 16:41 (UTC+04:00)
1 133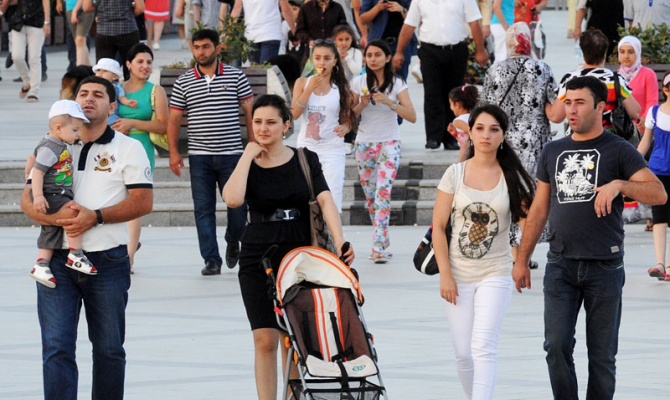 By Jamila Babayeva
Azerbaijan's population has increased by 17,500 people or by 0.2 percent since early 2014 and reached 9,494,600 people as of March 1, 2014, the State Statistics Committee reported on April 15.
The population's density equaled to 110 people per one square kilometre.
Currently, 1,011 females fall to 1,000 males in Azerbaijan.

Around 53.2 percent of Azerbaijani population lives in cities, while 46.8 percent lives in the regions.

About 27,700 children were born in Azerbaijan in January-February 2014, and 53.6 percent of them are boys, while 46.4 percent are girls.

Some 10,700 deaths have been registered in Azerbaijan since early 2014. The death rate in Azerbaijan is 7.0 per 1,000 people.
Related News