Malibeyli and Gushchular occupation by Armenia; 22 years on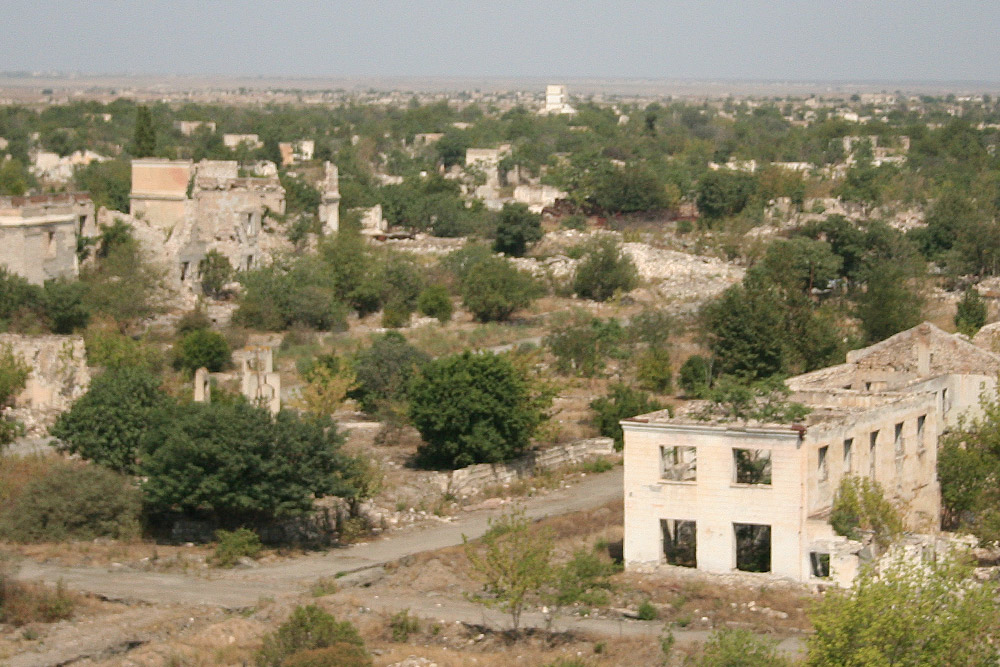 By Sara Rajabova
February 11, 2014 marks the 22nd anniversary of occupation of Malibeyli and Gushchular villages of Shusha region by the Armenian armed forces.
With the support of the 366th Motorized Rifle Regiment, deployed in Khankendi, as well as Armenian and Russian servicemen serving there, the Armenian army units attacked Malibeyli and Gushchular villages on February 9, 1992.
The unequal battle lasted for three days and both villages were occupied on February 11. The villages were burnt. Houses, schools, kindergartens, hospitals, administrative buildings, cultural monuments were destroyed.
About 30 civilians were brutally killed and taken hostage by the Armenian troops and the mercenaries. Hundreds were wounded.
The rest of the people fled to Aghdam with difficulties in frosty weather to escape from Armenian vandalism.
Malibeyli and Gushchular villages were the ancient settlements of the Karabakh region and mostly populated by Azerbaijanis.
Armenia captured Nagorno-Karabakh and seven surrounding districts from Azerbaijan in a war that followed the Soviet breakup in 1991. More than 20,000 Azerbaijanis were killed and nearly 1 million were displaced as a result of the war.
Large-scale hostilities ended with a Russia-brokered ceasefire in 1994 but Armenia continued the occupation in defiance of four UN Security Council resolutions calling for immediate and unconditional withdrawal.
Peace talks mediated by Russia, France and the US have produced no results so far.