Baku turning into hub for boxing fans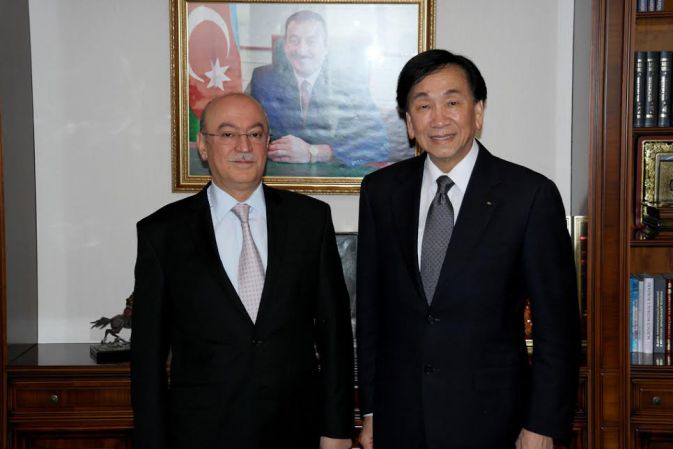 By Nazrin Gadimova
Baku, the capital of Azerbaijan is turning into a hub for boxing fans across the world.
This was announced by the president of the Azerbaijan Boxing Federation (ABF), Kamaladdin Heydarov in address to the commission of the International Amateur Boxing Association (AIBA) held in Baku on January 21-23.
Heydarov also noted that holding international sports events in Azerbaijan has turned into a good tradition in this country.
"In this respect, a lot of events are going to be held," he said. "I would like to mention the 1st European Games 2015 which will be held in our country for the first time. Given Azerbaijan's organizational capabilities, the European Olympic Committee entrusted hosting this big event to us. Moreover, we all know that Baku has hosted many events in boxing. Hope you all have not forgotten pleasant memories of the World Boxing Championships, held in Baku in 2011."
Heydarov went on adding that the World Cup which was held three years ago in Azerbaijan's capital was a turning point in the development of boxing in Azerbaijan.
"AIBA again trusted us. Hosting the commission of the International Amateur Boxing Association in Baku is a clear evidence of this progress. I express my gratitude to the leadership of AIBA, its president and the entire community. I am sure that during your stay here you will get acquainted with the rapidly developing Baku's new attractions."
Addressing the event, President of AIBA Ching-Kuo Wu praised the development of boxing in Azerbaijan.
"We express our gratitude to Azerbaijan, Azerbaijan Boxing Federation and personally to Kamaladdin Heydarov for creating all of these conditions," he said.
Wu said the main goal of the event is to further popularize boxing and to hold discussions about upcoming competitions.
Then, quotas for the Summer Olympics to be held in Rio de Janeiro in 2016 were presented for discussions.