Azerbaijan sees rise in number of marriages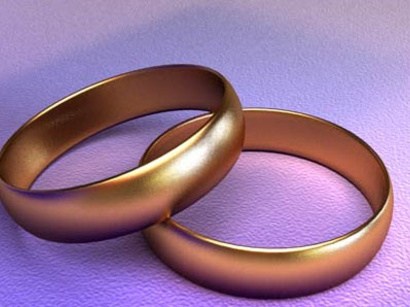 The number of registered marriages in Azerbaijan amounted to 38,500increasing by 15 percent and some 78,700 children were born in Azerbaijan in the first six months of 2013,Justice Minister Fikrat Mammadov said at a board meeting of the ministry.
During the meeting it was noted that over 168,000 various operations were registered at the registry offices and the number of notarial activities hit over 1.7 million.
The number of non-governmental organizations, playing important role in the development of civil society increased.
Thus, some 70 such organizations and 72 press bodies were registered this year.
Currently, 900 non-profit organizations and 4,800 media outlets operate in Azerbaijan.