Romania marks Great Union Day in Baku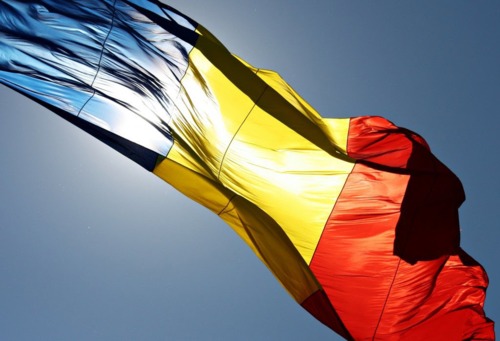 By Nigar Orujova
The Romanian embassy in Azerbaijan hosted a reception on the occasion of Romania's national holiday on Tuesday, which was attended by Azerbaijani government officials.
Great Union Day is annually celebrated on December 1 and commemorates the assembly of the ethnic Romanian delegates, which declared the Union of the Transylvania region with Romania.
Besides Azerbaijani officials, the event was joined by ambassadors of foreign countries and civil society representatives.
Romanian Ambassador to Azerbaijan Daniel Cristian Ciobanu briefed the event participants on the development of Romania.
Touching upon the twenty-year Azerbaijan-Romania relations, Ciobanu said that the multilateral relations between the two countries are steadily developing and expressed confidence in their further expansion.
Participants also noted the establishment of relations between the two countries' presidents, which contribute to further development of strategic cooperation.
Industry and Energy Minister Natig Aliyev congratulated the Romanian people on the occasion of the holiday on behalf of Azerbaijani President Ilham Aliyev. He stressed that the reciprocal visits of both countries' presidents had given an impetus to further development of bilateral relations.
Minister Aliyev also praised Azerbaijan-Romania cooperation within regional and international organizations.
Following the reception, Azerbaijani officials were awarded with the Romanian Foreign Ministry's diplomas.
Romania was the second country to recognize Azerbaijan's independence in 1991.
Several bilateral high-level meetings have been held in recent years. The two countries' leaders and foreign ministers' state visits have boosted the relations.
As a result, bilateral relations reached the level of Strategic Partnership in 2009. A number of contracts in the energy sector have been signed as well.