17 pct of women use Internet, poll finds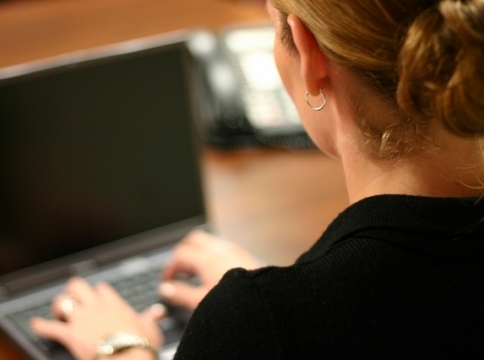 30 percent of men and 17 percent of women in Azerbaijan use the Internet, according to a report that assesses Web use in South Caucasus republics as of late 2011-early 2012.
22 percent of Azerbaijani families own a computer. 40 percent of them live in the capital Baku, 17 percent in rural towns, and 6 percent in villages, says the report, which is based on the annual Caucasus Barometer poll conducted by the Caucasus Research Resource Center.
Gursel Aliyev, the center`s director for Azerbaijan, says about 2,000 people are polled every year in regions across the country, excluding the Nakhchivan Autonomous Republic and the Armenia-occupied territories. Aliyev said that with the exception of minor shortfalls, results of the center`s poll are accurate.
``I can`t say they are 100 percent accurate,`` he said. ``There are some shortfalls, but, overall, [the figures] could be quite reliable.``
Communications and IT Ministry`s spokesman Mushfig Amirov says 65 percent of Azerbaijan`s population are Internet users, with 30 percent of them using a broadband connection.
According to him, there are 48 computers per 100 people in Azerbaijan. The figure is 75 per 100 people in Baku and 45 per 100 in the country`s regions. 89.5 percent of residents in the capital city and over 60 percent of those in the regions are Web users, Amirov said.
``The figures I have cited are double the world average,`` he added.
Amirov said 2,000 respondents polled by the research center are not enough to assess the overall situation in the country and the ministry has expressed its objection to the center. It suggested that while conducting such surveys in the future, researchers should refer to the figures cited by the World Bank and the Azerbaijani government.
Regarding the reported sharp difference in Internet user numbers between men and women, Amirov said the ministry has not drawn up any estimates on this classification so far.
The conclusions of the mentioned survey suggest that at least 13 percent of people in Azerbaijan use the Internet at least once a week.
Gursel Aliyev said the poll was conducted among people aged above 18 and its outcomes could have been somewhat different if youngsters below that age had been questioned as well.
Head of Azerbaijan Internet Forum, Osman Gunduz, disagrees with the poll outcomes.
``Those figures are definitely a far cry from reality, they are outdated,`` Gunduz said. ``Recently, there has been major progress [in Azerbaijan] with regard to the number of computers used and the difference [on Internet use figures] between men and women. This is due to the drop in Internet fees.``