Ombudswoman participates in int'l conference in Tatarstan [PHOTOS]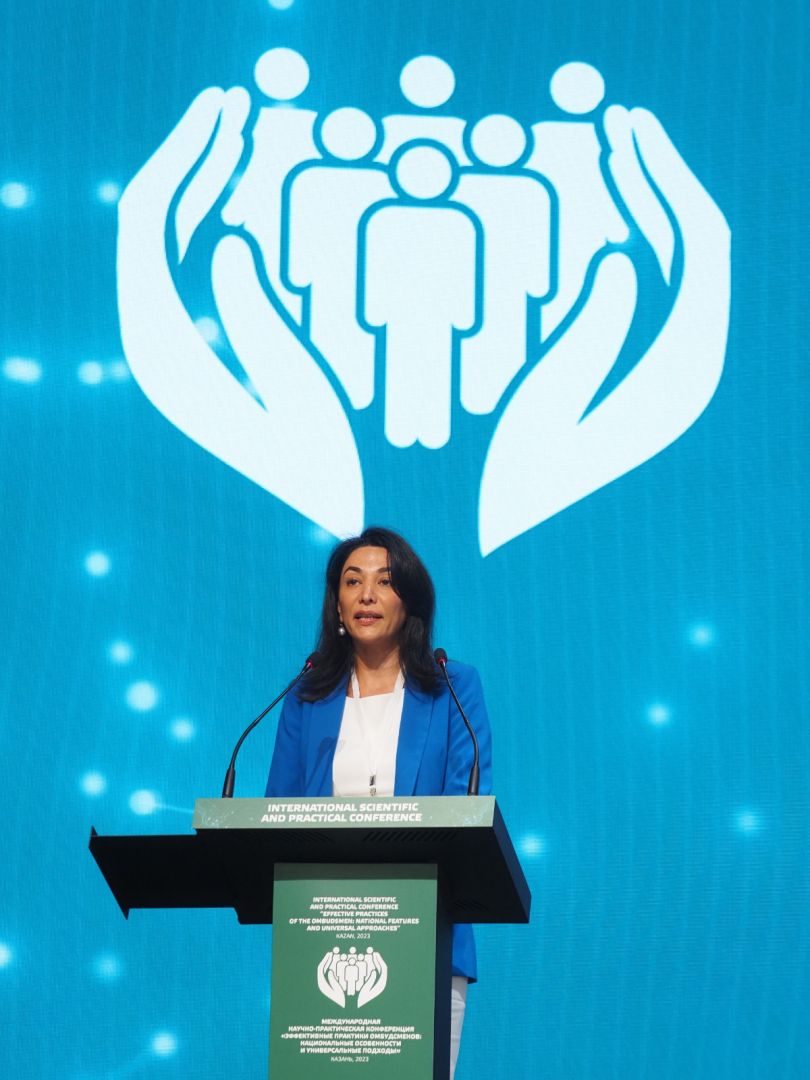 Human Rights Commissioner (Ombudsman) of Azerbaijan Sabina Aliyeva participated in the international conference on "Effective practices of ombudsmen: national characteristics and universal approaches" in Kazan, Tatarstan, Azernews reports.
During her speech on "The role of the Ombudsman in ensuring social rights" at the event attended by ombudsmen of foreign countries and heads of national human rights institutions, the Commissioner said that social protection of the population in Azerbaijan is one of the main priorities of the state policy.
Sabina Aliyeva pointed out that the Ombudsman institution actively participates in raising public awareness in the field of protection of human rights and freedoms, in the process of improving national legislation, and in the development and implementation of state programs and national action plans.
The Ombudswoman gave detailed information about the changes made to the Constitutional Law "On the Commissioner for Human Rights (ombudsman) of the Republic of Azerbaijan" and talked about the reforms implemented in Azerbaijan for more effective protection of human rights and freedoms.
The commissioner said that the recommendations presented in annual reports and appeals to the relevant state institutions at various times play an important role in the preparation of state programs and action plans in the field of pension provision, demography, and migration, and in strengthening the social protection of the population.
S.Aliyeva noted that large-scale projects are being implemented at full speed within the framework of the "I State Program on the Great Return to the territories liberated from the occupation of the Republic of Azerbaijan", but the landmines buried in the territories of Azerbaijan during the occupation of Armenia are slowing down the process of the return of the former IDPs to their ancestral homelands.
---
Follow us on Twitter @AzerNewsAz