AzerGold holds meeting with Swiss refining company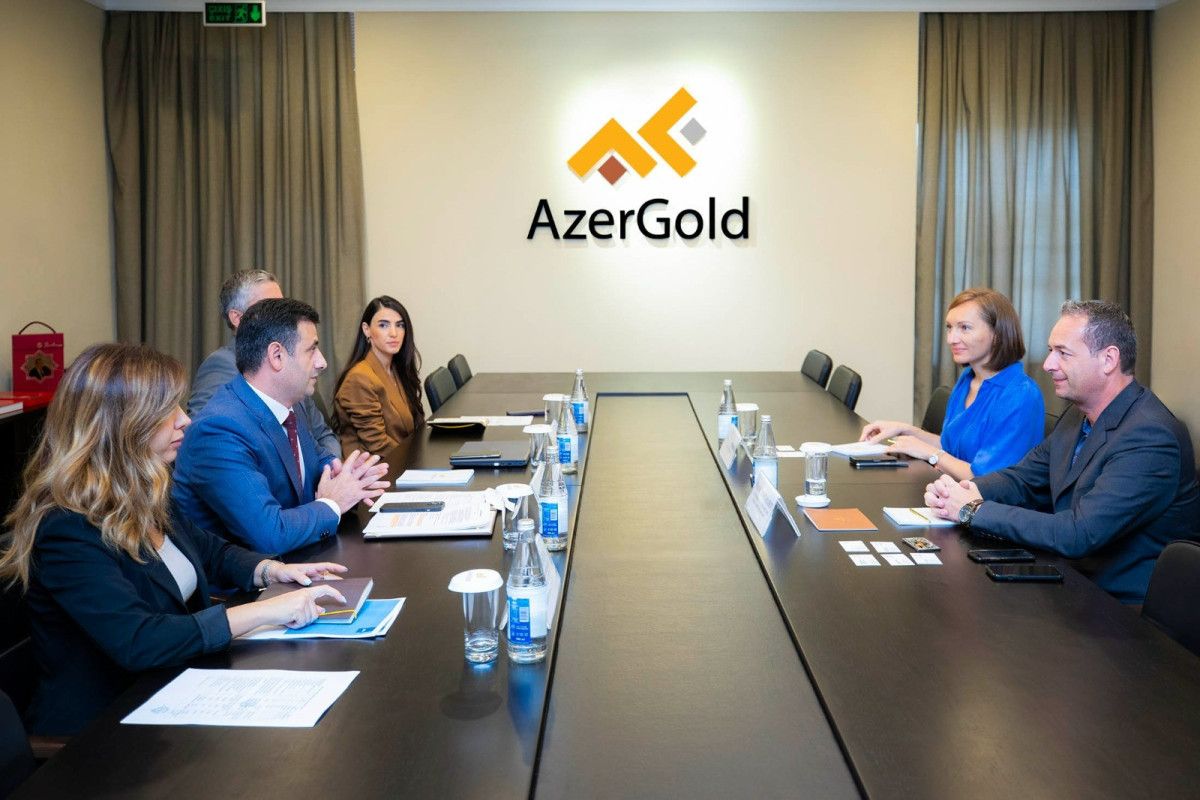 Representatives of the Swiss refining company Argor-Heraeus have visited Azerbaijan aiming to refine gold and silver alloys produced by AzerGold CJSC and sell them on the foreign market, Azernews reports.
The company representatives held several meetings at the AzerGold office and visited Chovdar Integrated Regional Processing Area as well.
Vice-President of the international company, the Financial Director of the Global Business Department Frank Mohrhardt, and the Compliance Officer Mar'yana Cheterbok evaluated the activities of the CJSC according to international requirements and transparency criteria. Thus, the delegation got to know the production and manufacturing process, environmental protection, health and labor safety, working conditions created for workers and other areas.
Argor-Heraeus is one of four of the world's major gold refiners located on Swiss soil. In addition to Argor-Heraeus, the others are Valcambi in Balerna, Pamp in Castel San Pietro, and Metalor in Neuchâtel. In an average year, Switzerland refines about 70 percent of the world's gold. The company provides its clients with the best possible service in terms of quality, speed, and cost-effectiveness while complying with environmental laws by employing the most advanced available technologies and using only sworn essayers, trained and supervised by the Swiss central office for the control of precious metals.
"AzerGold" Closed Joint-Stock Company was established according to the Decree no 1047 dated February 11, 2015 by the President of the Republic of Azerbaijan Mr. Ilham Aliyev. The main objective of the Company is the study, research, exploration, management of ferrous and non-ferrous metal ore deposits, as well as extraction, processing and sale of this metals, implementation of new technologies in this field, modernization and efficient use of material and technical base, execution of other activities related to the development of this industry sector.
The visit of Argor-Heraeus to Azerbaijan is a testament to the country's growing importance in the global gold market. With a reliable partner like AzerGold CJSC, Argor-Heraeus is well-positioned to refine and market gold and silver alloys from the region to the world.
It was noted that a positive opinion was formed as the initial result of monitoring, and it was emphasized that the activity of AzerGold is organized within the framework of international mining standards, norms, and principles.
---
Follow us on Twitter @AzerNewsAz