Iftar party arranged on initiative of President of Heydar Aliyev Foundation Mehriban Aliyeva [PHOTOS]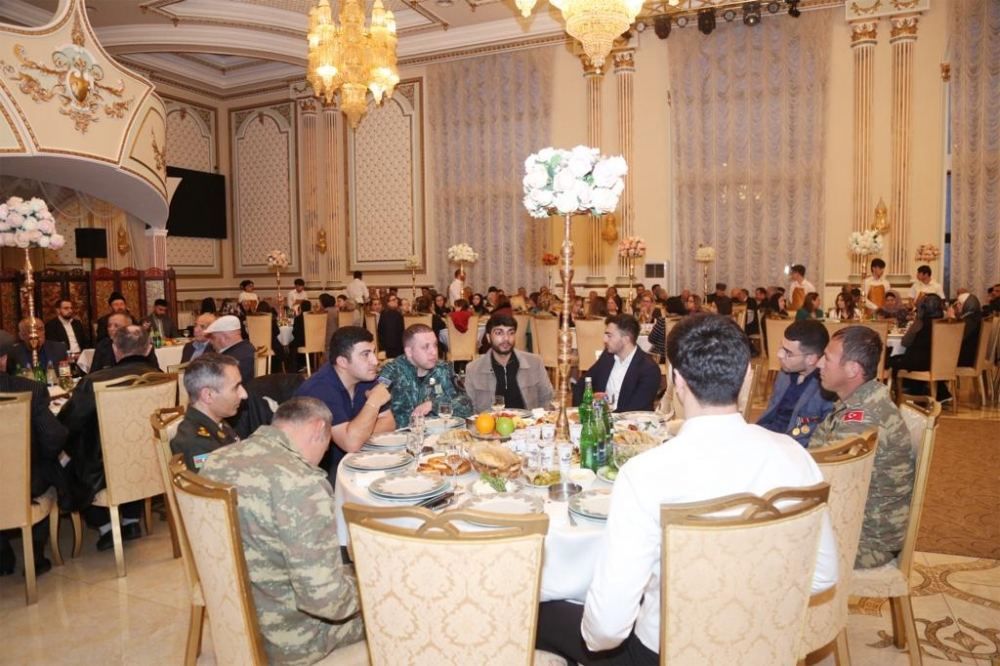 On the initiative of the President of the Heydar Aliyev Foundation Mehriban Aliyeva, an Iftar (fast breaking) party has been arranged in Khazar district for the martyrs' families, veterans and low-income families.
During the event, verses from the Holy Koran and prayers for the repose of the souls of the martyrs, who fought for Azerbaijan's territorial integrity were recited.
The mother of the Patriotic War martyr Ramina Yusifzade, Reyhan Yusifova and a participant in the April battles and the Patriotic War, reserve officer Emil Hasanov expressed their gratitude to President Ilham Aliyev and First Lady Mehriban Aliyeva for special attention paid to the martyrs' families, veteranss and low-income families.
Ramadan is a time when Muslims from all over the world come together. Fasting during Ramadan is the fourth of the Five Pillars of Islam.
These pillars include declaring belief in the oneness of Allah and the acceptance of Muhammad (p.b.u.h) as Allah's prophet (Shahadah), performing ritual prayers in the proper way five times each day (Salat), paying an alms or charity (Zakat), fasting during the month of Ramadan (Sawm), and pilgrimage to Mecca (Hajj).
Azerbaijan, a predominantly Muslim country, has been celebrating Ramadan officially since 1993, following the collapse of the Soviet Union.
The country has always been one of the historical and cultural centers of the Islamic world.
For many centuries, people in Azerbaijan have been committed to their religious, national and moral values. The freedom of conscience and freedom of religion are fully ensured in accordance with local legislation and international law.
---
Follow us on Twitter @AzerNewsAz