Deputy FMs of Azerbaijan and Moldova mull reintegration [PHOTOS]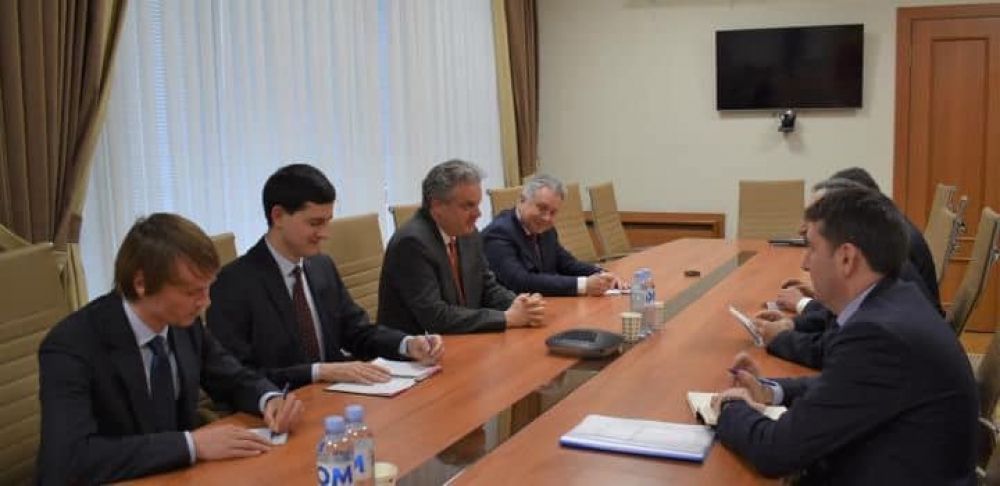 Azerbaijan's Deputy Foreign Minister Khalaf Khalafov met with Oleg Serebrian, Moldovan Deputy Prime Minister for Reintegration within the framework of his visit to Moldova, Azernews reports.
At the meeting, the importance of a peaceful and sustainable solution to the Transnistrian conflict with unconditional respect for the country's sovereignty and territorial integrity was emphasized, and the existing cooperation between Chisinau and Tiraspol was discussed.
Deputy Prime Minister Oleg Serebrian stressed that the 5+2 negotiation format will remain frozen during the ongoing military operations in neighboring Ukraine, and Chisinau will continue its interactions with all partners involved in the process of settling Transnistria. At the same time, he noted the efforts of national institutions and foreign partners to manage all the problems arising from the complexity of the internal and regional situation.
Oleg Serebrian thanked Azerbaijan for the interest shown in strengthening the cooperation between Moldova and Azerbaijan.
Azerbaijani Ambassador of Azerbaijan to Moldova Qudsi Osmanov also participated in the meeting.
---
Follow us on Twitter @AzerNewsAz