Muhammad Sulaiman Al Jasser: IDB proud of Azerbaijan's membership in organization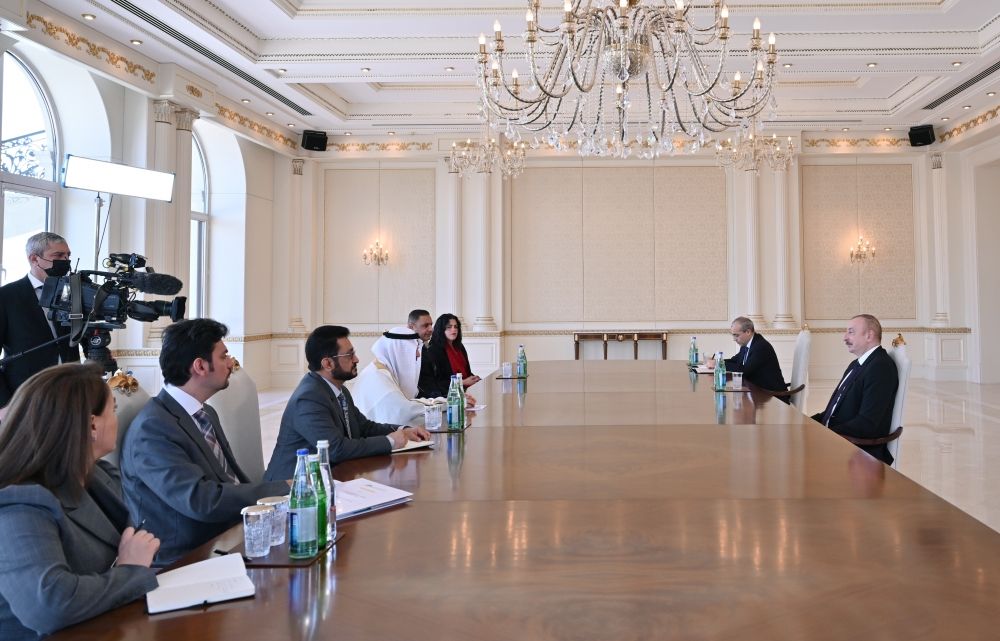 The Islamic Development Bank (IDB) is proud of Azerbaijan's membership in this organization, Azernews reports per Azartac news agency.
Azerbaijan is always an active participant and makes a great contribution to the activities of this institution, IDB Group President Muhammad Sulaiman Al Jasser told his meeting with Azerbaijani President Ilham Aliyev.
Muhammad Sulaiman Al Jasser stressed the importance of joint projects in terms of the development of the Azerbaijani economy, including infrastructure, adding that there was great potential for the expansion of cooperation.
Muhammad Sulaiman Al Jasser said the bank was also interested in future projects within the framework of the "Azerbaijan 2030: National Priorities for Socio-Economic Development", adding that it was possible to establish cooperation in the fields of trade and investment in the future. He stated that the successful experience Azerbaijan had gained in various areas, including the field of "Electronic Government", could be applied by the bank in other countries.
---
Follow us on Twitter @AzerNewsAz