In al-Sisi's propria persona, Azerbaijani, Egyptian business circles mull deepening economic ties [PHOTOS]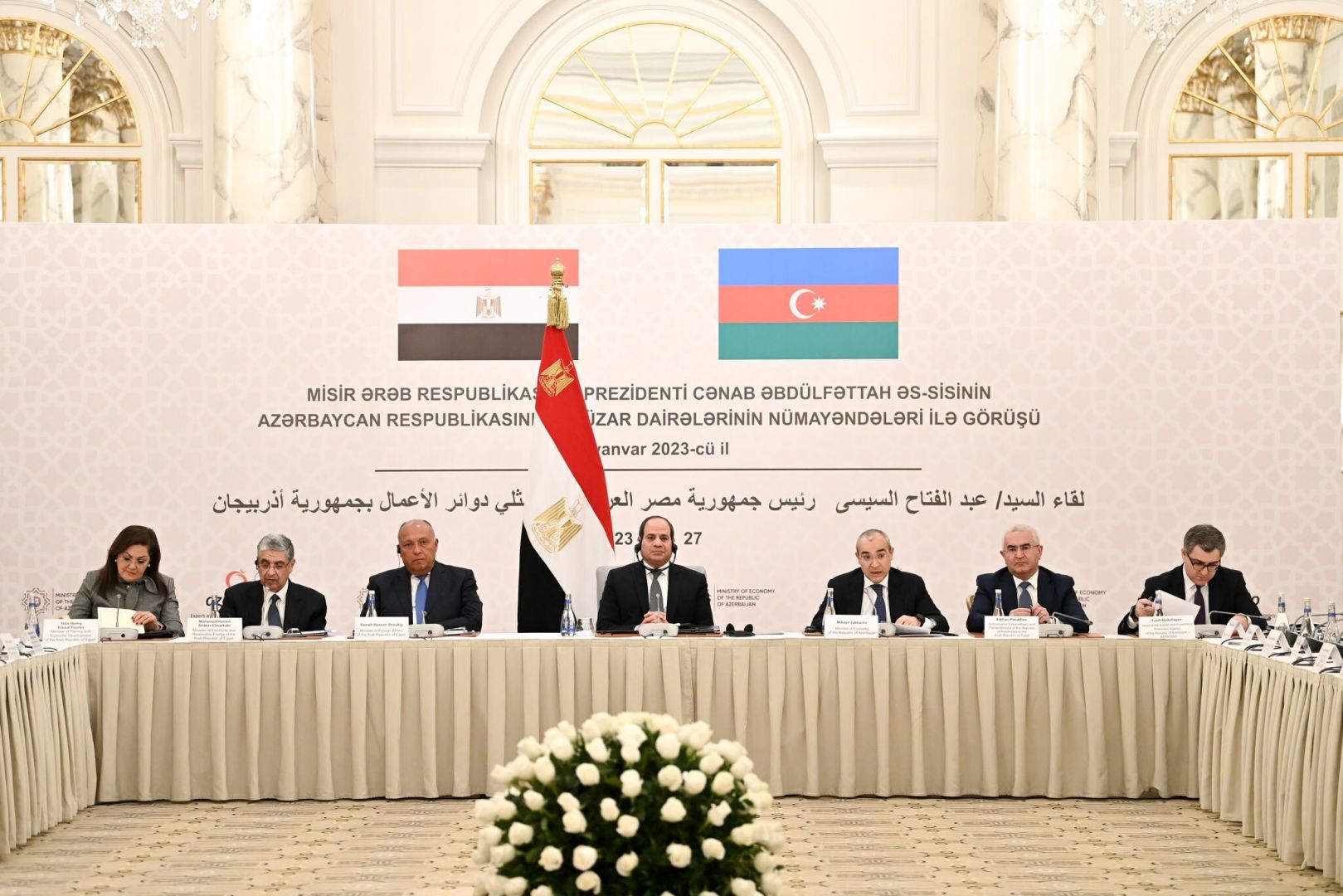 During his official visit to Azerbaijan, Egyptian President Abdul Fattah al-Sisi held a meeting with representatives of the Azerbaijani business circles on January 27, Economy Minister Mikayil Jabbarov said in a tweet.
"During the meeting of Egyptian President Abdel Fattah El-Sisi (@AlsisiOfficial) with business circles of our country, we have discussed the development of the #economic-#trade relations between our countries, as well as the cooperation prospects. We have also invited Egyptian companies to benefit from the favorable #investment and #business environment of our country," the tweet read.
Similarly, following the January 28 ceremony of signing documents, Azerbaijani President Ilham Aliyev among other issues also spoke about developing economic relations with Egypt.
"At the same time, we have extensively discussed commercial and economic issues. Last year, a meeting of the Joint Intergovernmental Commission was held in Azerbaijan, and on the eve of the commission's next meeting, we must implement the agreements reached together with our distinguished guest today, so that concrete steps could be taken at the next meeting. Areas have also been identified – pharmaceuticals, industrial sectors, aluminum industry, energy, oil industry, including renewables. There are great opportunities here too," the Azerbaijani president said.
---
Follow us on Twitter @AzerNewsAz