At cockcrow, around 10 ICRC vehicles move unhindered from Khankandi to Lachin [PHOTOS]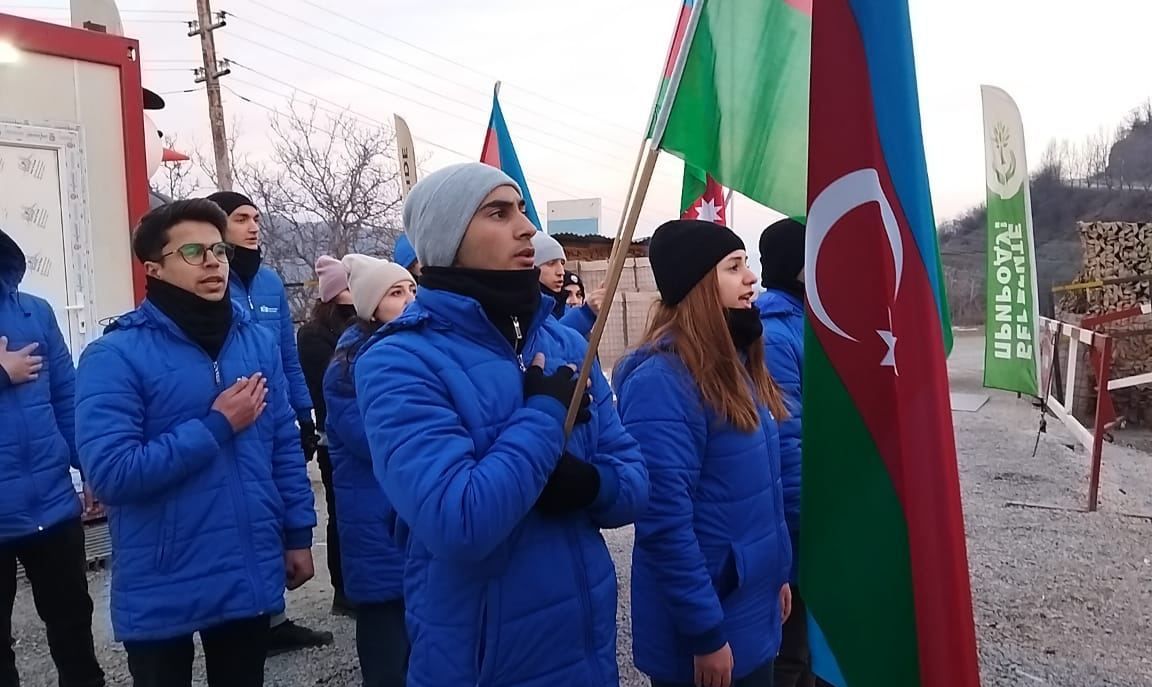 January 29, 2023, marks the 49th day of the nonviolent picketing of the sole major road that goes from Azerbaijan's Khankandi, where ethnic Armenians live, to Armenia bypassing the historical city of Shusha and the pivotal gateway district of Lachin on the border, Azernews reports.
In the early morning hours of January 29, Azerbaijani eco-activists picketing the segment of the road bypassing Shusha created conditions for nearly 10 vehicles of the International Committee of the Red Cross (ICRC) to drive towards Armenia.
Eight ICRC special vehicles and a truck drove the area to Lachin uninterrupted.
This is yet another manifestation of the peaceful nature of the Azerbaijani eco-activists' intention, who are driven by the desire to make both the separatists and the Russian peacekeepers in the area know that they are resolute and determined with their demands and will stay firm unless their demands are fully met.
The protests on the Khankandi-Lachin road against the illegal exploitation of mineral deposits in Karabakh have been going on for 49 days.
---
Follow us on Twitter @AzerNewsAz