Israeli president extends condolences to Azerbaijani leader over Tehran embassy attack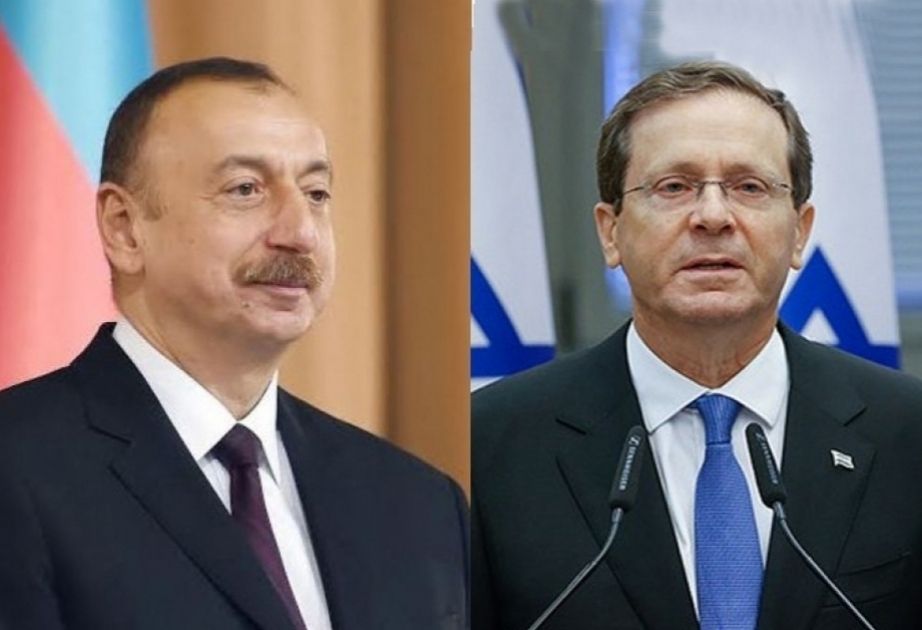 On January 28, President of the State of Israel Isaac Herzog called Azerbaijani President Ilham Aliyev, Azernews reports.
During the telephone conversation, President Isaac Herzog said he condemned the terrorist act committed against the embassy of Azerbaijan in Tehran.
The Israeli president offered his condolence over the murder of the head of the embassy security service, Orxan Asgarov, to President Ilham Aliyev, relatives of the killed, and the people of Azerbaijan, and wished a swift recovery to the wounded.
President Ilham Aliyev thanked him for his condolences.
The president underlined that the other embassy security officer was courageous and quick enough to disarm the terrorist with his bare hands. The Azerbaijani president did not rule out that other embassy officers and their families living in the embassy's staff apartments could have become the targets too unless the terrorist armed with a rifle and many rounds had been disarmed.
The Azerbaijani president expressed condolence over the terrorist act committed in Israel to President Isaac Herzog and the families of the killed and wished speedy recovery to the injured.
The Israeli president thanked his Azerbaijani counterpart for the condolences.
President Ilham Aliyev noted that Azerbaijan as a country suffering from terrorism condemns all forms and manifestations of terrorism irrespective of motives.
---
Follow us on Twitter @AzerNewsAz