Army transfers military equipment into summer operation mode [PHOTO/VIDEO]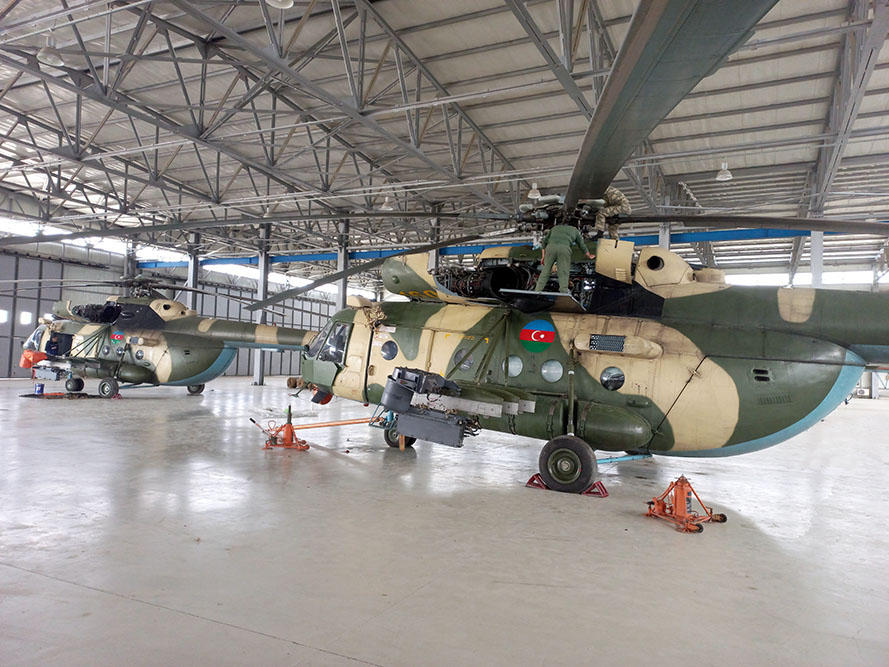 The military units and subunits of the Azerbaijani Army have transferred weapons and military equipment into the summer operation mode, the Defence Ministry reported on May 11.
The process is being carried out in line with the combat training plan for 2022, the report added.
It was underlined that the fuel and lubricant replacements, as well as planned upkeep of special military equipment, are performed in the military units' maintenance points.
"Preparation of weapons and military equipment for uninterrupted and sustainable operation during the summer period is aimed at maintaining a high level of combat capability of military units," the ministry said.
Azerbaijan continues to improve combat training, as well as the social and living conditions of servicemen.
The ministry earlier reported that the improvement of military infrastructures in line with the modern standards continues within the framework of reforms carried out in the Azerbaijan Army.
The building of new military units, including on Azerbaijan's liberated territories, is proceeding as planned, the ministry added.
Azerbaijan continues building new military units and facilities in its liberated territories in the second Karabakh war.
Several new military units were inaugurated in Azerbaijan's liberated Aghdam, Zangilan, Lachin, Khojavand, Khojaly regions. Azerbaijan has been opening military units in liberated regions to ensure the better reinforcement of its borders since the last year's war.
The military leadership periodically visit the military units stationed in the liberated lands to inspect the condition created for the servicemen serving there.
---