11 November 2019 10:05 (UTC+04:00)
1 681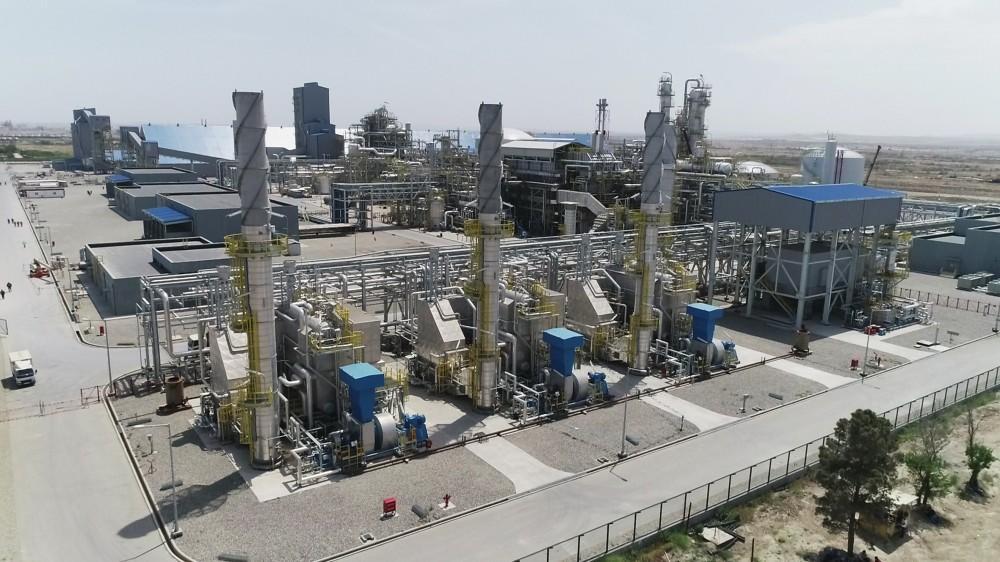 By Rasana Gasimova
Azerbaijani carbamide plant promises to secure additional funds for the budget as it plans to increase its overall production to help the government with reducing imports.
SOCAR carbamide plant will bring carbamide production to 650,000 tons by 2024 from current 200,000 tons a year.
The government forecasts to raise its output over the period of 2020-2023 on annual basis so that to meet the increasing demand of the country in nitrogen fertilizers.
According to forecasts, urea production will amount to 500,000 tons in 2020, 620,000 tons in 2021, 640,000 tons in 2022, and 650,000 tons in 2023.
Thus, the urea production in Azerbaijan in 2023 will increase by 3.25 times compared to that in 2019.
Once the plant realizes its plan, the country's foreign currency spending will decrease considerably. Gas-rich Azerbaijan is ready to direct 435 million cubic meters of natural gas as a raw material in an effort to produce 650,000-660,000 tons of carbamide a year. That would enable SOCAR Carbamide to deliver 70 percent of its output for export, thus bringing the country additional income worth up to $160 million a year.
Carbamide fertilizers containing the highest nitrogen content are considered to be the highest quality nitrogen fertilizer. Thus, the plant greatly contributes to the development of agriculture in Azerbaijan.
The domestic products remain to be of high demand among farmers for their low cost, economical transportation, and convenient use, thus benefiting high yields in agriculture. This product is also widely used in the production of other chemicals and pharmaceutics.
For now, SOCAR carbamide plant is a huge project implemented in the non-oil sector of economy.
The South Korean company Samsung Engineering Co., Ltd., has provided engineering, procurement, construction and pre-commissioning services for the plant.
SOCAR Carbamide is ambitious to expand oil-rich Azerbaijan's high-tech export and opens up very good prospect for diversifying national economy.
---
Follow us on Twitter @AzerNewsAz
Related News