17 August 2018 12:16 (UTC+04:00)
2 043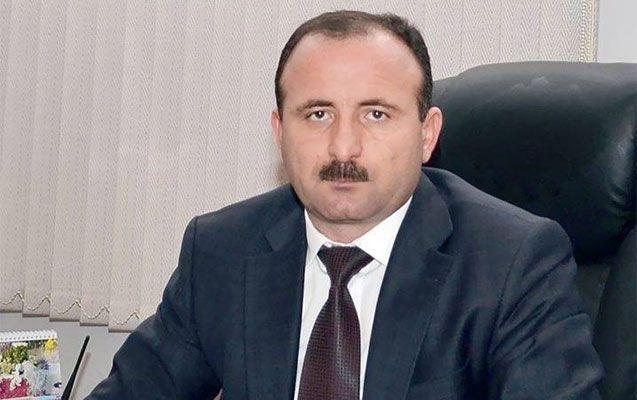 By Trend
Armenia's aggressive policy over the years has led to its isolation from the international community, political expert Bahruz Guliyev told Trend commenting on the installation of a false map at the Republic Square metro station in the center of Yerevan, where the territories of Azerbaijan, Turkey, Iran and Georgia are presented as the territory of "great Armenia".
The expert said it is no accident that Van and other territories of Turkey, as well as Georgia's Javakheti region, Iranian territories bordering Armenia have been shown as the "great Armenia" on the map.
"This gives grounds to say that regardless of who is in power in Armenia, its state strategy involves territorial claims, ethnic cleansing, terrorism, etc.," the expert added.
Guliyev recalled that Serzh Sargsyan, while still in power, with his delusional statements about the importance of preparing young people for another war, wanted to say that after the occupation of Azerbaijan, the future goal is the territories of Turkey, Georgia and Iran.
"Certainly, by doing so, Sargsyan called on the Armenian people to continue supporting the aggressive policy in order to realize the illusion of a "great Armenia"," Guliyev said.
The expert noted that today Armenia, unlike other neighboring countries, has become a mono-ethnic country.
"The only other ethnic group in the country are the Yezidis, who in recent years have been subjected to various kinds of harassment. They are subjected to a policy of discrimination, and most of their representatives move to Russia and other countries. I also want to note that even in the years of perestroika in the USSR, Armenian political activists shouted the "Armenia belongs to Armenians" slogan in their public speeches. And now we see the deplorable results of such slogans in Armenia," the expert said.
Guliyev added that the erroneous policy of Armenia will eventually end in its downfall.
"People are already criticizing Pashinyan, who came to power as a result of a "revolution". The logical result of all these events is the country's self-isolation. If Armenia does not get rid of such illusions, even the strongest economist in the world will not be able to pull it out of the crisis," the expert said.
---
Follow us on Twitter @AzerNewsAz
Related News