Azerbaijan's sniper rifles showcased at Eurosatory exhibition in Paris for first time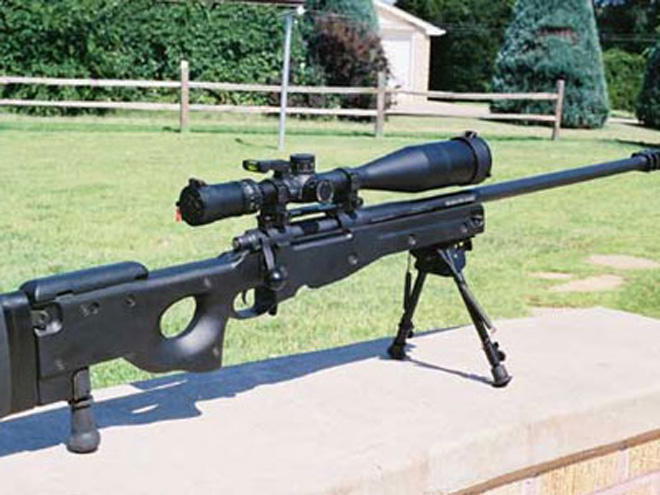 By Trend
Military products manufactured at the facilities of Azerbaijan's Defense Industry Ministry have been showcased at the Eurosatory 2018 international defense and security industry exhibition in Paris, the ministry said in a message June 14.
The Azerbaijani delegation headed by Defense Industry Minister Yaver Jamalov is on a visit to France.
The exhibition, which started June 11, features 270 items of products of the Defense Industry Ministry.
The products of the ministry represented at the exhibition for the first time are viewed with great interest, particularly the 14.5 mm NST sniper rifle, the 81 mm mortar, the remote-controlled combat module equipped with 12.7 mm guns, the Tufan national armored vehicle, Gurza patrol vehicle, as well as Istiglal, Vashag and Yalguzag sniper rifles.
As part of the visit, a delegation headed by Jamalov visited the stands of Turkish Havelsan and Cukurova companies, the Israeli Aeronautics company, the French Rokcell company, the German Diehl company and the Serbian Yugoimport-SDPR company. Meetings were organized with representatives of leading companies participating in the exhibition.
During the meeting, the minister continues discussions on supporting the candidacy of Baku for holding the World Expo 2025.
As part of the exhibition, the ministry's delegation widely informs about the third international defense exhibition ADEX 2018 to be held in Azerbaijan September 25-27.
The Eurosatory 2018 international defense and security industry exhibition will end June 15.
---
Follow us on Twitter @AzerNewsAz