President Ilham Aliyev: Azerbaijani people voted for stability, security, development [UPDATE]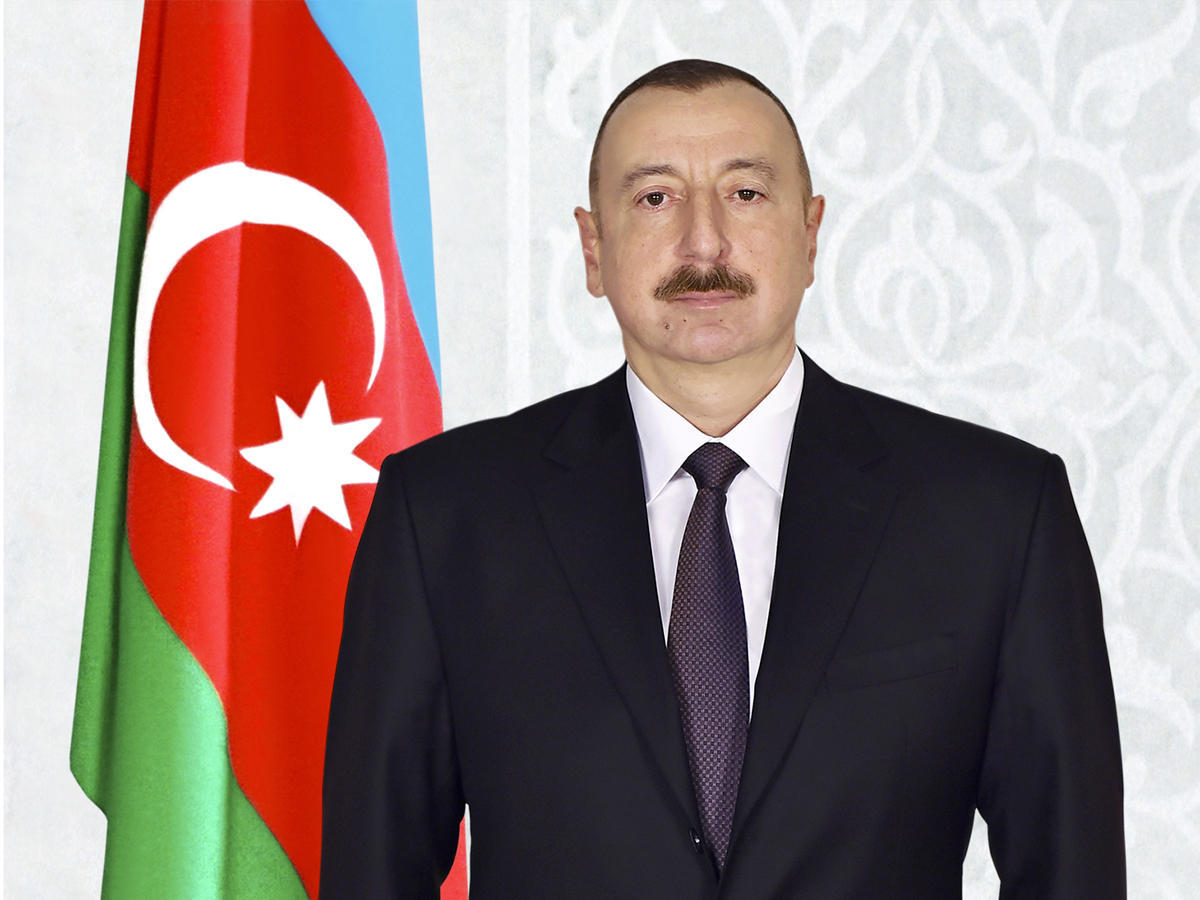 By Trend
President Ilham Aliyev has appealed to the nation to express his gratitude to the people of Azerbaijan for the confidence demonstrated in him.
"Azerbaijani people have again demonstrated great confidence in me and I would like to express gratitude to my native people for this confidence and this great support," said President Aliyev in his appeal.
"I always feel the support of Azerbaijani people. This support gives me strength. This support is the main condition for our development. The unity of people and government is the main factor of our development in Azerbaijan," said the head of state.
Ilham Aliyev noted that in this election, the Azerbaijani people voted for stability, security, development and progress and appraised the work done over the last 15 years.
"We have achieved all this success together with you. The unity of people and government, our expedient policy have today turned Azerbaijan into a strong country," added Ilham Aliyev.
The head of state pointed out that Azerbaijan's international reputation is improving.
"We have managed to gain a worthy place on a global scale. Today, Azerbaijan enjoys great respect, sympathy and support in the world. We are a reliable partner, we are reckoned with and we have managed to significantly strengthen our position on international arena," said Ilham Aliyev.
"We haven't made even one step back from our principled position on the settlement of the Armenia-Azerbaijan Nagorno-Karabakh conflict. Our principled position is even more strengthening. This conflict should be resolved within the territorial integrity of our country and there is no other way. Over the recent years, many influential international organizations have adopted several decisions and resolutions supporting our position, the justice. We have gained great diplomatic victories. At the same time, we have gained great victory in the battlefield. The Azerbaijani soldier, the Azerbaijani army, the Azerbaijani state have liberated a part of our occupied territories from occupants. A part of Aghdere, Fizuli and Jabrayil districts were cleared from occupants and today the Azerbaijani flag is flying on those lands. Life is returning, people are returning to the lands liberated from occupation. Presidential elections are held on those lands," said the head of state.
President Aliyev noted that time will come when Azerbaijani flag will fly on all the lands that are still under occupation today, presidential elections will be held in those lands to elect the Azerbaijani president.
"We should be even stronger. We should build even stronger economy in order to be strong. No other country has developed as much as Azerbaijan in the economic sphere over the last 15 years. Our economy has grown by 3.2 times. Today, Azerbaijan is among the most competitive countries in the world. We rank 35th in terms of competitiveness," he added.
President Aliyev said that Azerbaijani citizens, their problems, their concerns, their welfare have always been in the center of the country's policy. Salaries and pensions have increased by 7-8 times over the last 15 years and this policy will be continued further, he added.
The head of state went on to add that Azerbaijan has turned into a cosmic state over the past years.
"We bring the most advanced technologies to our country and apply them. The technological and scientific development will be one of the main priorities for our future activity as well," said the president.
He pointed out that Azerbaijan is implementing huge energy and transport projects.
"With our initiative and active participation, Eurasia's energy and transport maps are re-drawn in accordance with those projects," added the head of state.
President Aliyev noted that Azerbaijan has never been as strong as today.
"We have built a strong state. We should make Azerbaijan even stronger and I am confident that we will do that. The path we are going on is a glorious path. It is a path of victory and success. I am confident that we will always go on the path of victories. Go forward to new victories!"
---
Follow us on Twitter @AzerNewsAz