Turkish professor: Armenians - main culprits and participants in genocide in Caucasus region [PHOTO]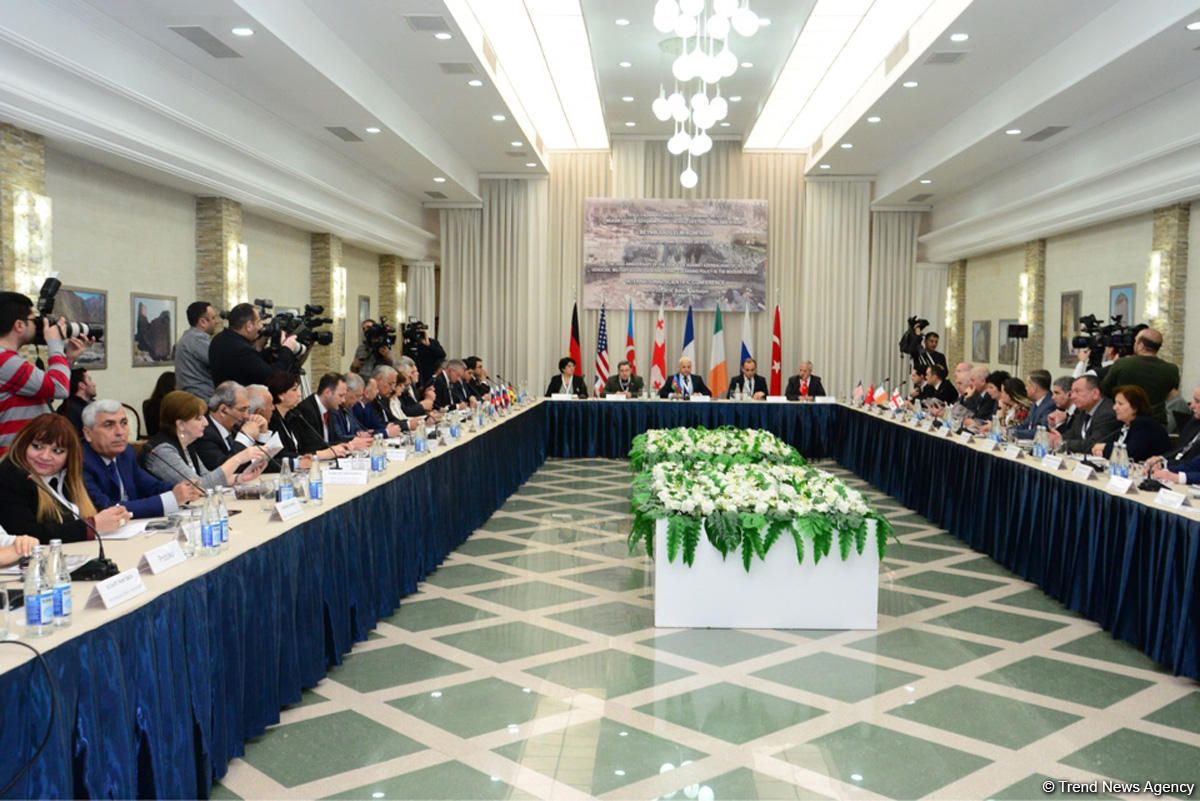 By Trend
Armenians are the main culprits and participants in genocide in the Caucasus region, said Kemal Cicek, director of New Turkey Strategic Research Center.
He made the remarks at an international science conference, titled "The 100th Anniversary of the Genocide of Azerbaijanis in 1918. The Policy of Genocide, Military Aggression and Ethnic Cleansing in Modern Times", in Baku March 29.
Along with Azerbaijani historians, famous scientists from several countries took part in the conference organized by the State Commission for Prisoners of War, Hostages and Missing Citizens and the Azerbaijani State Security Council.
Secretary of the State Commission, the head of the working group Ismayil Akhundov, addressing the event, informed the participants about the ethnic cleansing and genocide policy carried out by Armenians during almost two centuries.
Akhundov said that after investigating the bloody crimes and genocide committed by Armenians, the State Commission carried out large-scale activities to bring the revealed facts to attention of to the world community.
Cicek, in turn, said that Armenians, who by making false statements about so-called genocide against them are trying to mislead the international community, are the main culprits and participants in the genocide committed in the Caucasus region.
Speaking at the event, Jeyhun Mammadov, Senior Adviser at the Department of Interethnic Relations, Multiculturalism and Religious Issues of the Presidential Administration of Azerbaijan, stressed that the ethnic cleansing and the genocide policy pursued by Armenians, resulted not only in murder of peaceful Azerbaijanis, but the historical and cultural monuments of the Azerbaijani people were also destroyed.
He noted that unlike Armenia, Armenian church in the center of Baku is protected by the Azerbaijani state.
---
Follow us on Twitter @AzerNewsAz