21 June 2017 11:17 (UTC+04:00)
3 199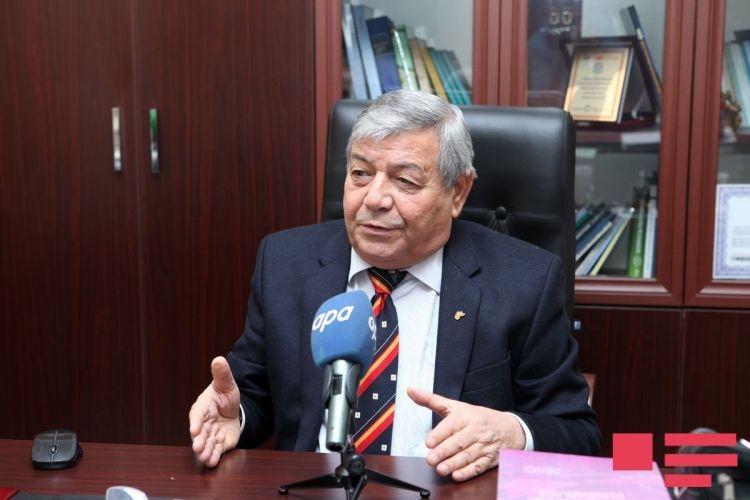 By Laman Ismayilova
Flowers bloom, insects emerge, birds migrate, and planting, hunting and swimming seasons are carefully coordinated times in order to take advantage of what other organisms, or the weather, is up to.
But studies are showing some of these relationships are falling out of sync as climate change alters important cues, such as the arrival of spring time or summer warmth.
This isn't just a problem for the natural world. Shifts in seasonal events can have direct implications for humans, as human societies are adapted to certain seasonal conditions.
The head of the ANAS Institute of Geography, Ramiz Mammadov, said that the concept of "seasons" will lose relevance over time.
You are starting to see these seasonality mismatches in a much more enhanced way than you expected. The studies show that with intensification of climate change, the air temperate will be 40 C one day, while the next day it will be frosty, he said.
Mammadov noted with regret that the unfavorable forecast begins to justify itself, and the process activated over the past 2-3 years. "People say that summer seasons start immediately after winter in Azerbaijan. There's no time to take a walk in the jacket. "
"The rise of temperature in Azerbaijan will allow cultivation of many plants, especially subtropical," he told APA. "This is a good indicator. However, on the other hand, higher temperatures may lead to excessive evaporation of water from the soil surface, which will cause salinization. However, using modern methods of irrigation and water resources we can solve this problem."
The expert said that people need to adapt to the changes. "Each country should prepare adaptation measures. Today Azerbaijan works in this direction", he added.
Emerging evidence suggests that global warming is already influencing the weather. For most places, global warming will result in more frequent hot days and fewer cool days, with the greatest warming occurring over land. Longer, more intense heat waves will become more common. Storms, floods, and droughts will generally be more severe as precipitation patterns change. Hurricanes may increase in intensity due to warmer ocean surface temperatures.
---
Laman Ismayilova is AzerNews' staff journalist, follow her on Twitter: @Lam_Ismayilova
Follow us on Twitter @AzerNewsAz
Related News