Parliament approves new penalties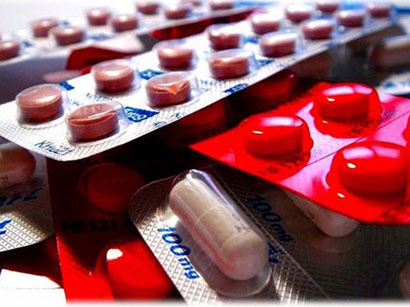 By Rashid Shirinov
The Azerbaijani Parliament approved changes to the country's Code of Administrative Offences on October 5.
The amendments touched the issues of import and sale of medicines, as well as advertising of dietary supplements.
Under the changes, if officials unjustifiably refuse to register medicines and regulate their prices, they will be fined for 500-800 manats ($308-$493).
Moreover, penalties will be imposed on those who require documents that are not stipulated in the rules of the executive body, as well as for bureaucratic delays in registration and regulation of medicines' prices.
A fine in the amount of 1500-2,000 manats ($925-$1,233) is stipulated against officials who carry out sale or import of medicines that did not pass the state registration. The fine amount for legal persons is defined at 5,000-7,000 manats ($3,082-$4,315). The same penalties apply for sale, import or production of counterfeit medicines.
Furthermore, officials and legal persons will be also punished for sale of medicines without regulation of prices in the order established by relevant executive body. The amount of fine is 1,500-2,000 manats ($925-$1,233) and 5,000-7,000 manats ($3,082-$4,315) respectively.
Additionally, penalty in the amount of 1,500 manats ($925) for officials and 3,000-5,000 manats ($1,849-$3,082) for legal entities is determined for changing the sale price for medicines, whose prices have been defined.
The regulation of medicines' prices started in Azerbaijan in 2015 and intensively continues. To date, price for more than 90 percent of medicines has been reduced.
The Code also stipulates fines if those offences are repeated.
The amendments also touched advertising of dietary supplements. Thus, persons who promote dietary supplements without informing that they are not medicines, will also face fines.
In this regard, officials will be fined for 300-500 manats ($185-308), and legal entities -- for 1,000-2,000 manats ($616-1,233).
Dietary supplements can be recommended by doctors to strengthen the body and enrich the food, but they do not substitute medicines designated to treat or prevent diseases.
---
Rashid Shirinov is AzerNews' staff journalist, follow him on Twitter: @RashidShirinov
Follow us on Twitter @AzerNewsAz