Why do we fear the unknown?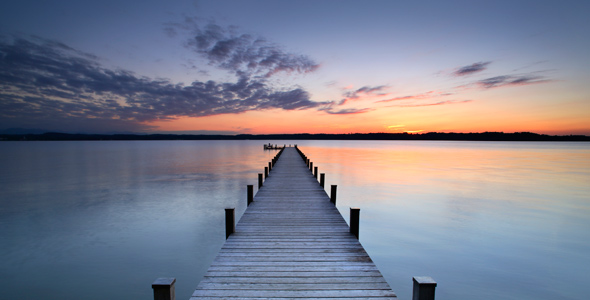 By Amina Nazarli
In our lives, we are constantly faced with situations where we need to change something or to do something unusual and new, but the fear of the unknown often prevents us from acting.
Most people, particularly the youth, are constantly worried about the future, some even fear it.
Indeed, everyone asks him/herself such questions like, what is awaiting us in the future?
Will I realize my dreams? Could I cope with all the obstacles that will arise in my way? What about my personal life?

Many people resist trying new things out of fear for the unknown. It exposes a sense of weakness in our character.
Some studies suggest that we fear an unknown outcome more than we do a known bad one.
People do not feel fear when they do familiar things, as they have done it before and expect certain outcomes. For instance, when drinking an alcohol, we know what to expect – it might lead to binge drinking causing a severe hangover the following day or to alcoholism which could lead to cirrhosis later on in life.
However, getting back to the question why do people feel fear when trying new things, it's because we often don't have enough information and associate the unknown with danger.
Many psychologists believe that people fear failure more than they fear what lies ahead.
Some psychologists say that fear of change is often associated with the inability of a person to think independently. For example, if someone constantly consults with his family and friends before doing something, in the future it will be difficult for him to make decision himself, as he will afraid to do something wrong.
However, life is unpredictable and malleable, that's why if we do not get rid of the fear of the future, we cannot become the true owner of our destinies. It is courage and determination that helps us overcome difficult situations, and as a result become stronger and more confident.
Google co-founder Larry Page discussing the early days of his company said: "You have this fear of failing and of doing something new, which is very natural. In order to do stuff that matters, you need to overcome that."
Just try to understand that failures or mistakes are not always bad. You must agree that most of the greatest lessons in life are learned by making mistakes, and those lessons are often not learned if life goes well.
Some psychologists suggest that in order to overcome fear of the unknown or the future, you need to get out of your "comfort zone." The comfort zone is a psychological state, giving one a sense of luxury, comfort, and safety.
The idea of the comfort zone goes back to a classic experiment in psychology in 1908, by psychologists Robert Yerkes and John Dodson. They explained that a state of relative comfort created a steady level of performance. In order to maximize performance, however, we need a state of relative anxiety, i.e. a space where our stress levels are slightly higher than normal.
But how do you step out of your comfort zone? It takes a lot of courage to break out of it, so start with something easy.
For instance, do everyday tasks differently each day, talk to a stranger, try a new restaurant, or use an alternate route to work.
Making snap decisions can also help you. Some people are more comfortable weighing all of the possible options several times, over and over again. However, in many cases, snap decisions will teach you to trust your judgment.
--
Amina Nazarli is AzerNews' staff journalist, follow her on Twitter: @amina_nazarli

Follow us on Twitter @AzerNewsAz