Slimming after winter holidays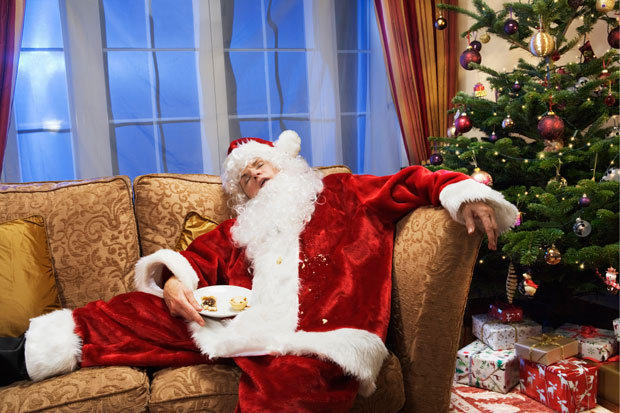 By Laman Ismayilova
With a new year comes a new you, why not get into a healthy mindset for 2018.
Some experts recommend avoiding overeating during the holiday season. Most of us are realistic enough to know that we simply do not have the willpower for that.
Hopefully, the following hints will prevent you from feeling too guilty about gaining weight.
Drink water
People often mistake thirst for hunger. Knowing and recognizing the difference between hunger and thirst can play a major part in our daily diets.
When you do not drink enough water, your body receives mixed signals on hunger. As a result, dehydration causes you to believe you need to eat when you really need liquid intake.
Set realistic goals
One or two pounds a week is the maximum amount of fat you should safely lose.
The simple combination of eating less and exercising can help you a lot.
A daily, 30-minute workout is a good place to start. Don't forget that a fatter person will lose weight faster than a lighter person as they have a higher metabolism. They also require more energy to maintain their current bodyweight.
How much protein you eat?
Many studies show that when protein is at least 30 percent of your diet you'll lose weight faster. Your meals should include a protein source and low-carb vegetables. Meat from fish, chicken, beef, eggs is all excellent sources of protein. Low-carb vegetables, including broccoli, cauliflower, spinach, lettuce, cucumber can also cause weight loss and improve health.
Healthy habits
Making positive changes to your lifestyle can help you to lose weight. Getting enough sleep at night, healthy ways to relieve work or family stress and avoiding an over-consumption of alcoholic beverages can elevate your energy levels.
Keep track of how many hours you're sleeping each night and see if this impacts your eating habits. When you are sleep deprived, your body is more apt to generate hormones that increase your appetite.
Unloading days
Unloading days are quite tough, but very effective. On the day of such a diet, you can consume two liters of kefir and not more than 1.5 liters of mineral water without gases.
It will improve the work of the gastrointestinal tract, cardiovascular system, liver, and regulate blood circulation.
Wishing you good health, happiness, and success in New Year!
---
Laman Ismayilova is AzerNews' staff journalist, follow her on Twitter: @Lam_Ismayilova
Follow us on Twitter @AzerNewsAz