IDC DX Day 2018: Results of IDC's Conference on Business Digitalization in Baku [PHOTO]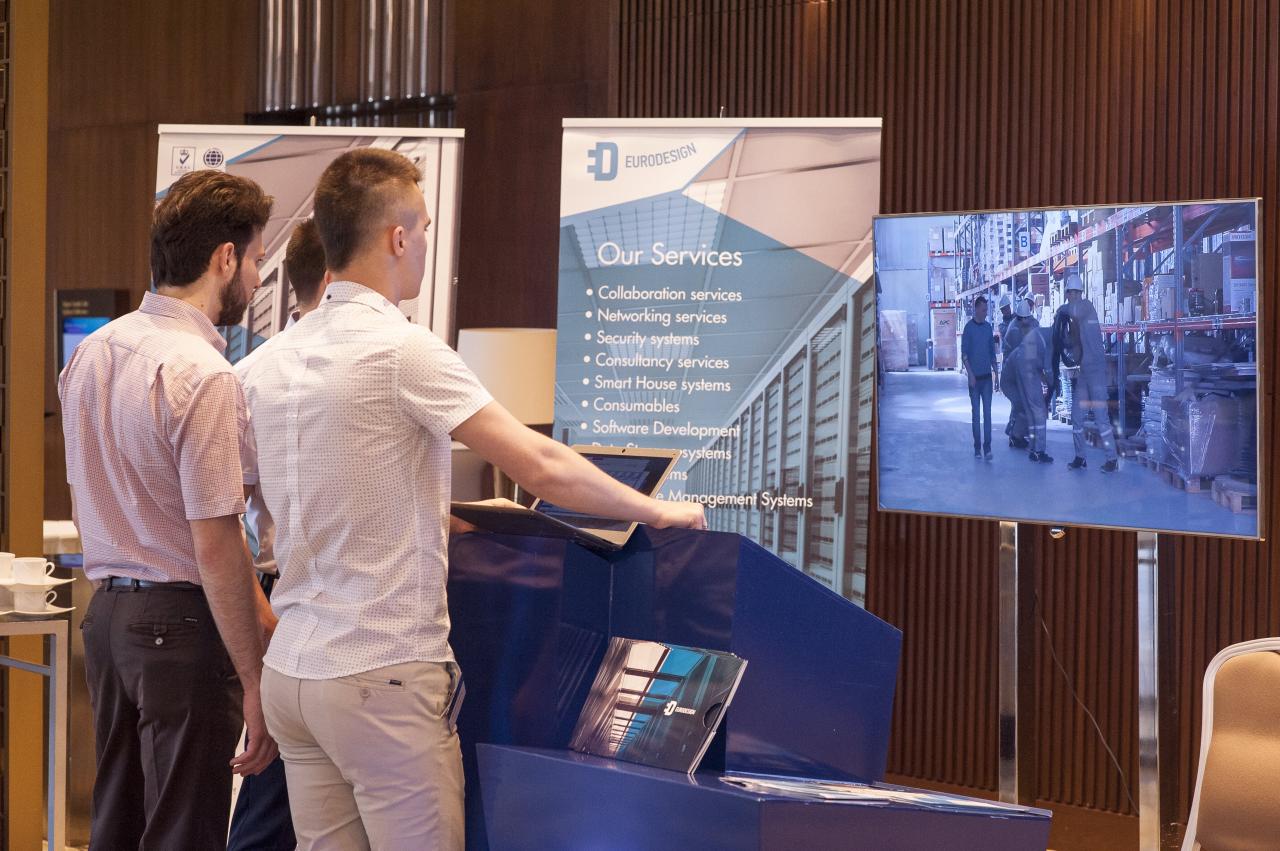 The "IDC DX Day Roadshow: All About Innovation" conference took place in Baku on May 29, 2018. The event was held under the auspices of International Data Corporation (IDC) — the premier global provider of market intelligence, advisory services, and events in the field of ICT. The event gathered IT managers from large Azerbaijani companies to discuss the integration of digital technology into all areas of business.

The IDC DX Day Roadshow conference series is conducted in various cities of Central Asia, Eastern Europe, and the Caucasus, with the Baku event being one of the series highlights. More than 100 IT experts, analysts, and representatives of leading IT vendors were in attendance this year in Baku.

The event was supported by Azerbaijan's Ministry of Transport, Communications, and High Technologies. Deputy Minister Elmir Tofig oglu Velizadeh opened the conference with a welcoming speech.

Andrew Beklemishev, regional director of IDC in Central Asia, Azerbaijan, and Mongolia, presented the analytical report on the dawn of the digital economy. He indicated key trends disrupting the ICT industry, touching upon topics for future conference discussions. According to IDC, in the next three years, the compound annual growth rate (CAGR) of investments in 3rd Platform technologies will be 4.9 percent. In the same period, investments into technological accelerators, including Internet of Things, cognitive systems and artificial intelligence (AI), robotics, virtual/augmented reality (VR/AR), and 3D printing, will grow annually by post a CAGR of 18.9 percent. The drivers of this spending are the need to transform customer experience, achieve a competitive advantage, and search for new business models.

"The ICT market is settling into a period of collective growth. 3rd Platform technologies are entering a new phase and will create a foundation for accelerated innovation. Change is coming fast. As digital platforms are at the forming and scaling stage, it is important to get involved in this technological trend now, otherwise it may be too late," noted Andrei Beklemishev.

Moving the discussion in a practical direction, Ramiz Shirimov, ICT architect at Bona Dea International Hospital, shared a use case wherein advanced IT was implemented to provide all patients with the highest quality of care. "Building a brand-new hospital gave us the unique opportunity to design the IT infrastructure from the ground up," explained Shirimov. "We decided to integrate more than 70 medical applications into one Hospital Information System (HIS), which we will use to manage all aspects of hospital operations, from intensive care units to ambulances."

International vendors participating in the conference shared their visions of the potential uses for artificial intelligence, cloud services infrastructure, and converged infrastructure, as well as ways of detecting and preventing contemporary security attacks. Technological reports were delivered by: Rasim Bakhshi, Head of the Lenovo Datacenter Group Channel for Central Asia & Azerbaijan; Oleksandr Rapp, Security Engineer, Check Point Software Technologies Ltd ; Pavel Sotnikov, Managing Director for Eastern Europe, Caucasus and Central Asia, Qualys; Rostislav Nedosekin, Aria Solution Architect in Microsoft Services for CIS, Microsoft Russia; and Alexey Chumarin, Enterprise Architect, Softprom by ERC.

Check Point Software Technologies and Lenovo became gold sponsors of the conference, while silver sponsors included Qualys, Microsoft, and Eurodesign. The Balabit company joined the solutions exhibition space, and InfoCity magazine and the AZERNEWS newspaper provided media support.
International Data Corporation (IDC) is the premier global provider of market intelligence, advisory services, and events for the information technology, telecommunications and consumer technology markets. More than 1,100 IDC analysts worldwide, IDC offers global, regional, and local expertise on technology and industry opportunities and trends in over 110 countries. For more than 53 years, IDC has provided strategic insights to IT professionals, business executives, and the investment community to help them achieve their key business objectives.