Famous actor performs Casanova on Baku's stage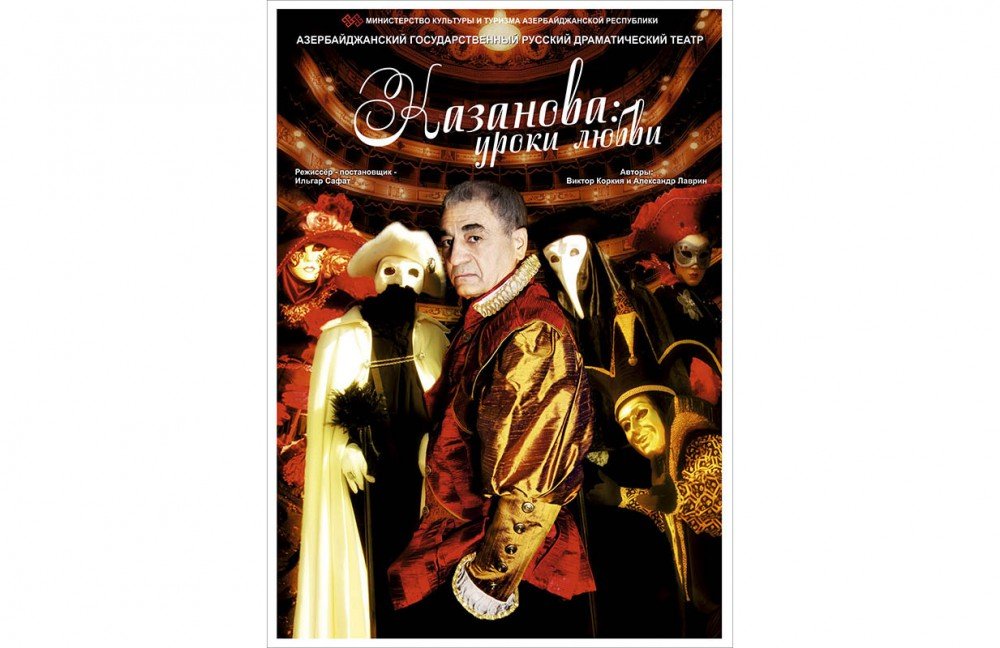 By Laman Ismayilova
Not so long ago, famous Azerbaijani actor Fakhraddin Manafov once again appeared in a theater play. His appearance on the Russian Drama Theatre's stage in the role of Giacomo Casanova caused the audience cheering.
Fakhraddin Manafov has always enjoyed the sympathy of the public. His talent allowed him to play a huge variety of characters and feel the same way as they do.
"I have always been an intuitive person," he shared with Day.az his impression about this last character... Casanova was a consummate Renaissance man, skilled in many disciplines. Therefore, I intuitively revealed the essence of my character's nature and concentrated on subtext, intonation, meaning of spoken words...," said Manafov.
"Casanova is a real historical character. If Don Juan is a fictional, a collective image, Casanova had really existed. This simplifies the process of working, because there are plenty of research materials about him, who he was, what his contemporaries and researchers said about him," he added.
The actor also spoke why his choice the Russian Drama Theatre to perform. "I wanted to try myself here. Perhaps my choice was associated with my longstanding professional dream to play Chekhov's characters in their original language," he explained.
Manafov believes the real actor must be able to play any role.
"I absolutely agree with this! The actor really should be able to play any role. I compare these techniques to mathematics. Knowledge of all techniques is something like mathematical formulas that help to solve a seemingly unsolvable problem. The possession of these invisible formulas is the key to a successful result in the creation of character and ability to play in different genres such as drama, comedy, tragedy, and melodrama," said the actor.
He believes that love to this profession stands at the root of professionalism.
"If you're not in love with the profession, as with the woman, you must conquer, you should not expect anything good. The profession won't be conquered with a cold heart and a lazy mind. Knowledge opens the way to the paradigm. Knowledge helps to determine a matrix role. And if you do not know about it, the action disappears and becomes meaningless and boring," he added.
Fakhraddin Manafov was born in Khankandi, Nagorno-Karabakh region, which is currently held under military occupation by Armenians. He made his first movie appearance in 1978.
In 1980, Manafov graduated from the Azerbaijan State Culture and Art University and started working with Azerbaijanfilm. The actor performed in Russia, Ukraine, Lebanon, Turkey, Iran, Georgia. His famous works includes films Business Visit (1982), Seven Days after the Murder (1991), Tahmina (1993) and Ali and Nino (2015).
For the role of Ibrahim Khalil Khan in the film A Sovereign's Destiny (2008) Fakhraddin Manafov was awarded Zirva State prize.
---
Laman Ismayilova is AzerNews' staff journalist, follow her on Twitter: @Lam_Ismayilova