Sheki to stage splendor festivals throughout the year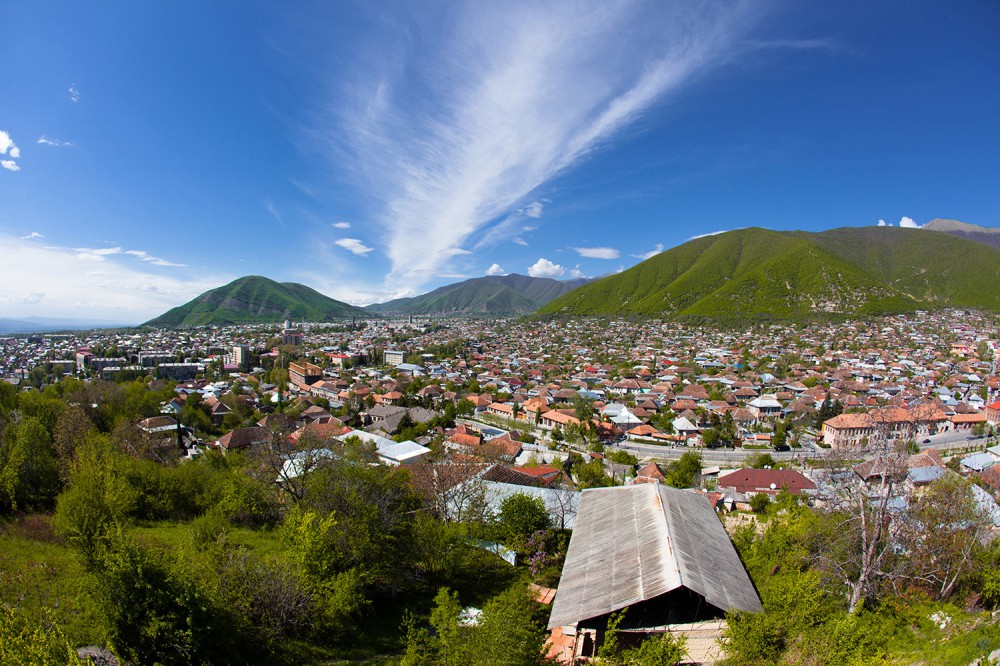 By Amina Nazarli
Azerbaijan's ancient and beautiful city of Sheki, which was honored to be the capital of the Turkic World in 2016, will hold a number of events in conjunction with the event.

The solemn opening ceremony is scheduled for April 28 in the "Yuxari Bash" State Historical-Architectural Reserve -- near the Gala walls.
The event will be accompanied with Eastern Bazaar, interesting exhibitions and colorful fairs.
The ceremony will see folk and music collectives and craftsman, who will demonstrate their talents and traditions of the city to the Turkish world.
Sheki is the fifth city chosen as the capital of TURKSOY under one of the successful projects in the selection of Turkic world capital that has been started since 2012.
TURKSOY, which is considered UNESCO of Turkic World, has been operating for more than 20 years in order to create friendship and fraternal relations between the Turkish nations, as well as to deliver the common Turkic culture to the future generation.
Located on the picturesque hillsides of the Caucasus Mountains in the background of snowy peaks, Sheki is one of the country's main tourist destinations, hosting more than 100,000 tourists every year.
The city is a real natural wonder with its beautiful landscapes, mineral water springs, forests and rivers.
For centuries this ancient city has long been a famous silk center and an important stop on the Great Silk Route. Caravanserais, mosques, minarets, houses, walls, bridges and architecture talk about the antiquity of Sheki.
Beautiful Sheki can also be called the architectural reserve of the country, since the city has 84 historical and cultural monuments. Archaeological findings suggest that the city might be one of the oldest settlements in the Caucasus. Pieces dating 2,500 years were unearthed here.
Modern Sheki was actually rebuilt in 1772 after the city was destroyed by mud streams - River Kish. Annually, Sheki becomes a place for international and local festivals which attract many people.
The city can boast many historical and architectural places of interest, but its pride is the ancient majestic royal palace of Sheki Khans erected in the 18th century without a single nail with magnificent wall paintings and tracery windows in the stone citadel.
Being a major center of crafts, has many shops, where, one can buy jewels and engravings by local craftsmen.
--
Amina Nazarli is AzerNews' staff journalist, follow her on Twitter: @amina_nazarli

Follow us on Twitter @AzerNewsAz