Azerbaijani architect became winner of fifth annual American Residential Design Awards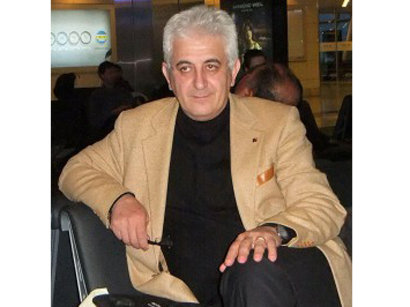 By Nigar Orujova
Azerbaijani architect Ilgar O. Aliyev became a winner in the fifth annual American Residential Design Awards (ARDA) in Pasadena, California.
Aliyev was awarded the Second Place trophy in Conceptual Design for his project of a large family house.
ARDA is a progression of the America Institute of Building Design (AIBD) Annual Design Competition, which has been in existence for more than 50 years.
Judging of the competition is done by twenty-one preliminary judges and a finishing jury of six who determine the ultimate winners in each category.
Aliyev's project shows a family home on two small islands on the shores of a large lake.
The main part of the house is on a large island and the main bedroom is on the smaller island, which connects the corridor has a role of a bridge where elderly parents are in need of peace and quiet.
On the second floor, there is a bedroom for children with large balconies divided into two parts to get the classical symmetry home.
Ilgar O. Aliyev is a member of Azerbaijani Architects Union, member of American Institute of Building Design and professor of the Azerbaijani Architecture and Construction University. For the last 20 years he constructed over 80 private low-storey houses and over 50 interiors.
The AIBD is the only nationally recognized organization dedicated to supporting and promoting residential design professionals. AIBD members have specialized knowledge and expertise in residential design and are held to a high level of professionalism and ethics in their business practices.
The AIBD was founded in California in 1950 and has since chartered Societies all across the United States.
AIBD has provided building designers with educational resources, and has developed nationwide design standards and a code of ethics for the building design profession.
Today, AIBD is a nationally recognized association with professional and associate members in 48 states, throughout Canada and in Europe, Asia, Australia and the Bahamas. Its chartered state societies are active in their respective legislative arenas and work to promote public awareness of the building design profession.