Azerbaijani director's play wins Grand Prix in Finland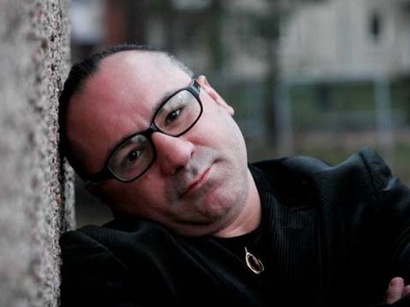 By Nigar Orujova
"Beckett" play, staged by Azerbaijani Director Kamran Shahmardan, was awarded Grand-Prix in the Best Play nomination at the International Theater Festival in Finland.
International Theater Festival was held in Finnish Imatra and Lappeenranta cities on May 18-25. Theaters from Spain, Italy, Germany, the UK, Greece, Finland, Estonia, Georgia and Russia participated in the festival.
The play was staged in the genre of psychological drama based on "Sound of footsteps" and "Krapp's last tape" novels by Samuel Beckett, a famous Irish dramatist, the Nobel Prize for Literature winner, and one of the creators of theater of absurd.
The play is not the first reference of Shahmardan to Beckett's works. In 1996, he shoot "The Game" film combining three Beckett's plays.
The performance was staged by the Lunacharsky Dram Theatre of Kemerovo, with Lidia Tsukanova, Evgeny Shokin, and Mikhail Bykov, who were awarded by the mayor of Imatra with letters of appreciation.
Moreover, Kemerovo artists have received "silver certificate", which gives "Beckett" an opportunity to participate in all Europe Festivals without any preview. The play will be staged in the capital in Georgia in September, 2013.
41-year old Shahmardan was born in Baku and debuted as an actor in the first USSR children detective film being six years old. He graduated from the School of Producers of the Stockholm Art Academy in 1999, and lives and works some 15 years in Finland and Estonia, where he heads "White and Black" theater-festival.
Shahmardan staged plays in Azerbaijan, Russia and Finland. In 2008 he received "Artist Of The Year" award in Finland.