14 February 2013 13:23 (UTC+04:00)
1 164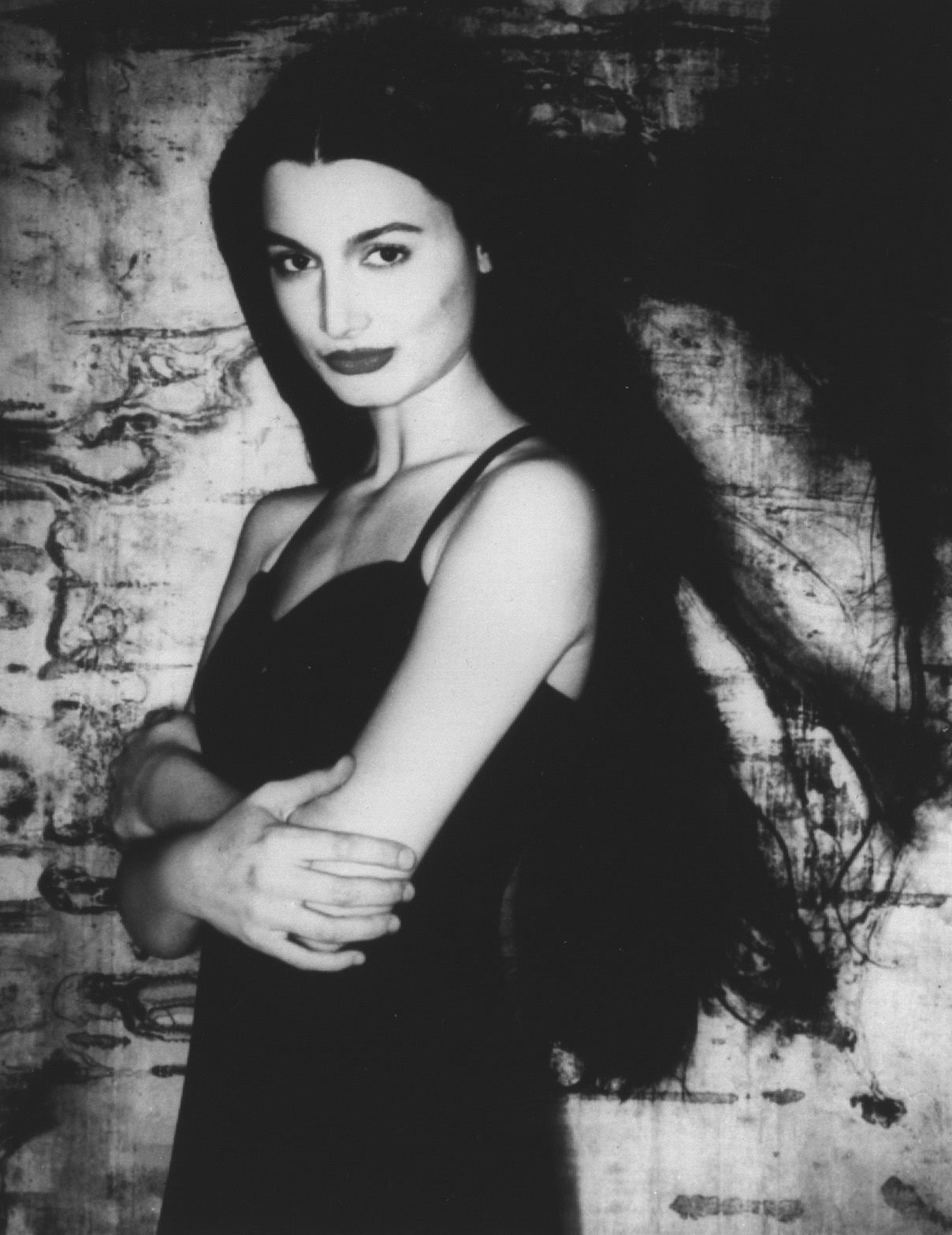 By Aynur Jafarova
Well-known Azerbaijani pianist, composer and jazz musician Aziza Mustafazade will perform at Nurtinger Jazz Festival 2013, which kicks off on February 23.
The music festival in the German city will bring together the world's most popular jazz musicians.
The Princess of Jazz could win the hearts of music lovers by her unique talent, which she inherited from his farther, Azerbaijani jazz master Vagif Mustafazadeh.
She was born into the world of jazz, and more specifically into the world of "mugham," a form of traditional, improvisational Azerbaijani folk music. It seems quite natural that she became a jazz performer with such a background.
"My father, Vagif Mustafazadeh, was legendary for his jazz improvisation," Aziza says. "He became known as the founder of the Azerbaijani Mugham Jazz Movement that evolved in the late 60s and 70s. And my mother, known as Eliza Khanim, is incredibly talented in music, too. She was one of the first to sing in the new mugham jazz style. How fortunate it is to have been born into such a family!"
With her thousands of music fans around the world Aziza has accomplished a fantastic success in the jazz world. Aziza has won the hearts of thousands of people of various ages, nationalities and religions. Her synthesis of eastern music and jazz leads one to quite a different world - the world of music and love, where there is no room for negative emotions.
"What am I trying to do in my music? Well, I think of my performances as musical meditations," the Princess of Jazz says. "I want my music to inspire people to live their lives without fighting, without war, without jealousy and without hating each other. Those are the saddest aspects of human experience. Life is quite short. It can be so beautiful, so why should we destroy ourselves with such primitive acts? I don't understand it. I don't understand how such things happen. I see no reason for it. My father used to say that the world would be saved by music."
Aziza loves mugham. "Mugham is magical music. Mugham has a great ability to charm and mesmerize, almost hypnotize. It's so deep. I've noticed that it doesn't matter where I perform it, people always identify very deeply with it in every country. Mugham is very, very profound. It's very powerful, and it's ancient. It is hundreds, possibly even thousands, years old."
Aziza is talented in her creativity and her love of music and the desire to express this love to her audience encourages her to create continuously.
"I often say in my concerts: People, please, love each other. It's the most important thing in our lives - really. If we had respect for each other, all of these problems would disappear," she said.
Aziza loves freedom, she loves her profession, and she likes crowds of fans at her concerts.
"For me, the stage is my motherland, so I feel very much at home wherever I perform," she says. "I don't get nervous in front of all those people. I love large crowds. I'm very comfortable when I get to perform in front of several thousand people."
Aziza was winner of several festivals and competitions. In 1986, Aziza was awarded the gold medal at the International Jazz Festival, which took place in the Georgian capital Tbilisi. That prize was a beginning of her creative activity. In 1987, she was a winner at the vocal competition "Debut".
Aziza's honors also include the Phono Academy Prize, Germany's most prestigious music award. At the age of 18, she was a winner of the Thelonious Monk Institute International Piano Competition in Washington.
At present Aziza has seven albums and she works with such world-famous musicians as John Patitucci, Dave Weckl, Bill Evans, Omar Hakim, Toots Thielemans and others.