Poems and music sound as part of Vagif Poetry Days in Shusha [PHOTOS]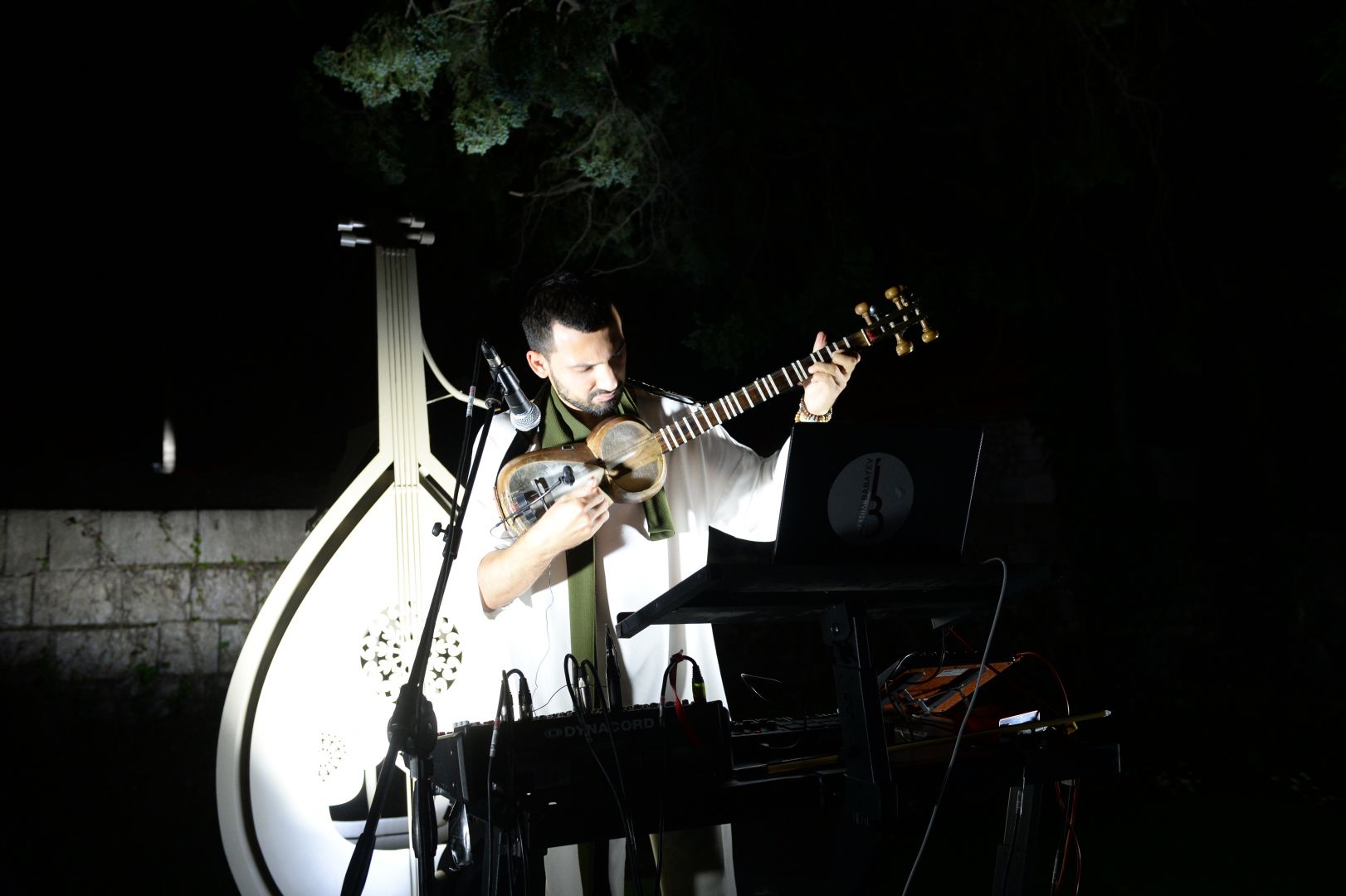 As part of the Vagif Poetry Days in Shusha, organized by the Heydar Aliyev Foundation, the Ministry of Culture and the Writers' Union of Azerbaijan, the Electronic Mugham Hour and an open microphone of poets and reciters were presented, Azernews reports.
It has become a tradition that all events held in Shusha continue until late at night. Vagif's Poetry Days were no exception. Despite the night hours, poems and music sounded from different places in the city of Shusha. The next event of Vagif's Poetry Days was the Electronic Mugham Hour. Tarist and composer Ibragim Babaev performed a synthesis of national and electronic music.
The Open Microphone evening was presented on the open stage, where free speeches of readers and poets were also held, who performed their poems in the form of improvisations to musical accompaniment.
One of the participants was a doctor of philosophy in art history, presidential scholarship holder, poet Bahruz Niftaliyev said:
"The open microphone within the framework of Vagif Poetry Days provided an excellent opportunity for poetry lovers and young poets to recite their works, and for readers to show their skills. This is a wonderful opportunity for creative self-expression, the exchange of thoughts with like-minded people, bringing everyone together on the spiritual foundations of high human thought."
A guest from Uzbekistan, national poet Khurshid Davron, who last visited Baku ten years ago, is happy to visit Shusha:
"It was my dream to visit the liberated Shusha. I have always supported Azerbaijan in a just cause and once wrote a poem dedicated to the children - victims of the Khojaly genocide. I died with you and resurrected again. It was a great happiness for me to see the beautiful nature and mountains surrounding the city of Shusha. At the same time, I was very saddened to see so much destruction and acts of vandalism committed during the Armenian occupation on the way here. And at the same time, I was happy when I saw the process of construction and restoration work going on here, how carefully the Azerbaijanis treat their heritage. A new life has returned to Karabakh, and thanks to such Vagif Poetry Days, our fraternal peoples are even closer, give spiritual enrichment and give hope for a better future," Khurshid Davron said.
On July 16, the second day of Vagif Poetry Days in Shusha will be presented with a bright program.
---
Follow us on Twitter @AzerNewsAz