Baku Piano Festival promises unforgettable music experience [PHOTOS]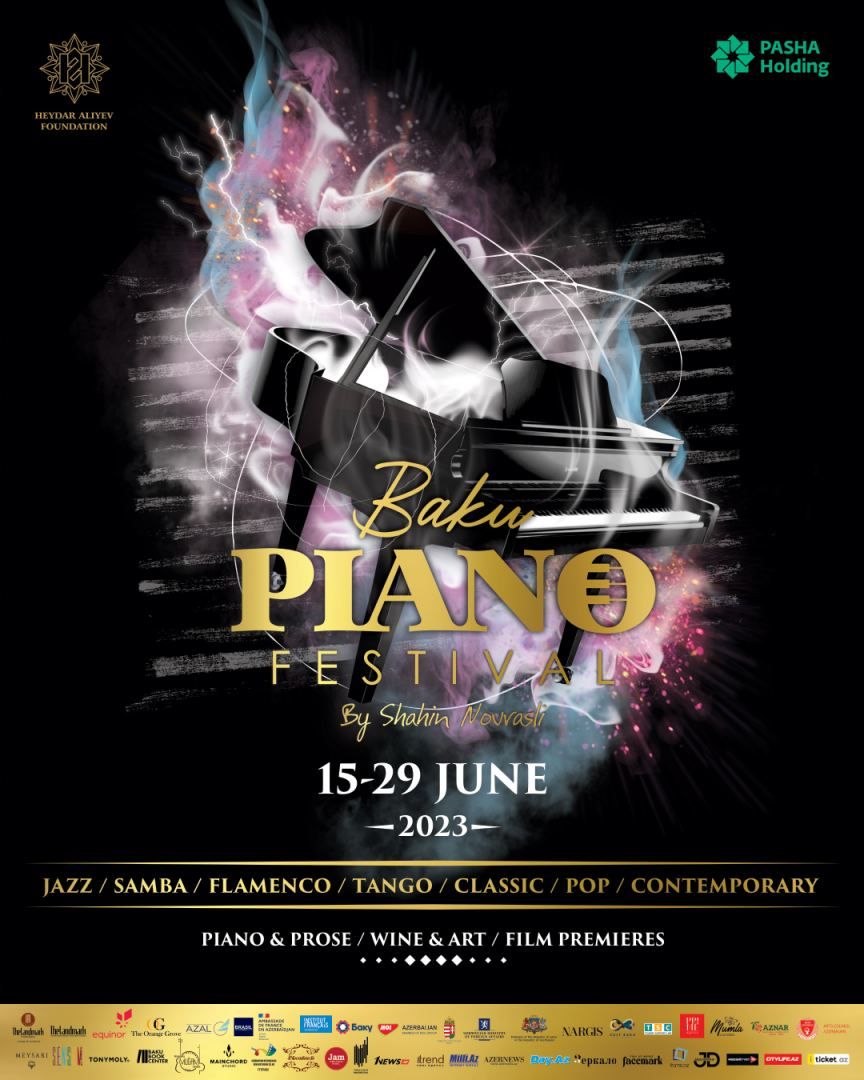 Baku Piano Festival 2023 will certainly be one of the event highlights of the summer season.
"The piano is a royal instrument. It is present in almost all genres of music. Baku Piano Festival is not only a magical playing of piano and keyboard virtuosos, it is above all a luxurious atmosphere that will inspire, enchant and captivate the most demanding music lovers with harmonies - emotional, danceable and always amazing. Everyone will find music here according to their preference. Creativity of spirit for the Baku public. It is no coincidence that the motto of the Baku Piano Festival is May Piano Inspire You!", said in the statement.
Music lovers in Baku will get an unforgettable music experience on June 15-29. The festival's program includes concert programs for all music tastes: rock, classical, jazz, pop, flamenco, and even tango.
Each musician at the festival is exceptional and brings something new and original to his compositions in order to show how he feels this world.
Music makes it possible to express yourself. Each note is not just played mechanically, but also flows into a harmonious chorus.
Baku Piano Festival 2023 is a breath of fresh air, a synthesis of two traditions, building bridges between different cultures and genres.
The unity of music and the individual style of each performer are the hallmarks of the Baku Piano Festival, which can totally captivate any audience and leave unforgettable memories.
Festival tagline: May piano inspire you!
Hashtags: #bakupianofest #bakupianofestival
Festival website: https://bakupianofestival.com/
Tickets: https://iticket.az/events/2nd-baku-international-piano-festival
Media partners of the event are Azernews.Az, Trend.Az, Day.Az and Milli.Az
---
Follow us on Twitter @AzerNewsAz