Designers from Ukraine and Kazakhstan shine at Azerbaijan Fashion Week 2023 [PHOTOS]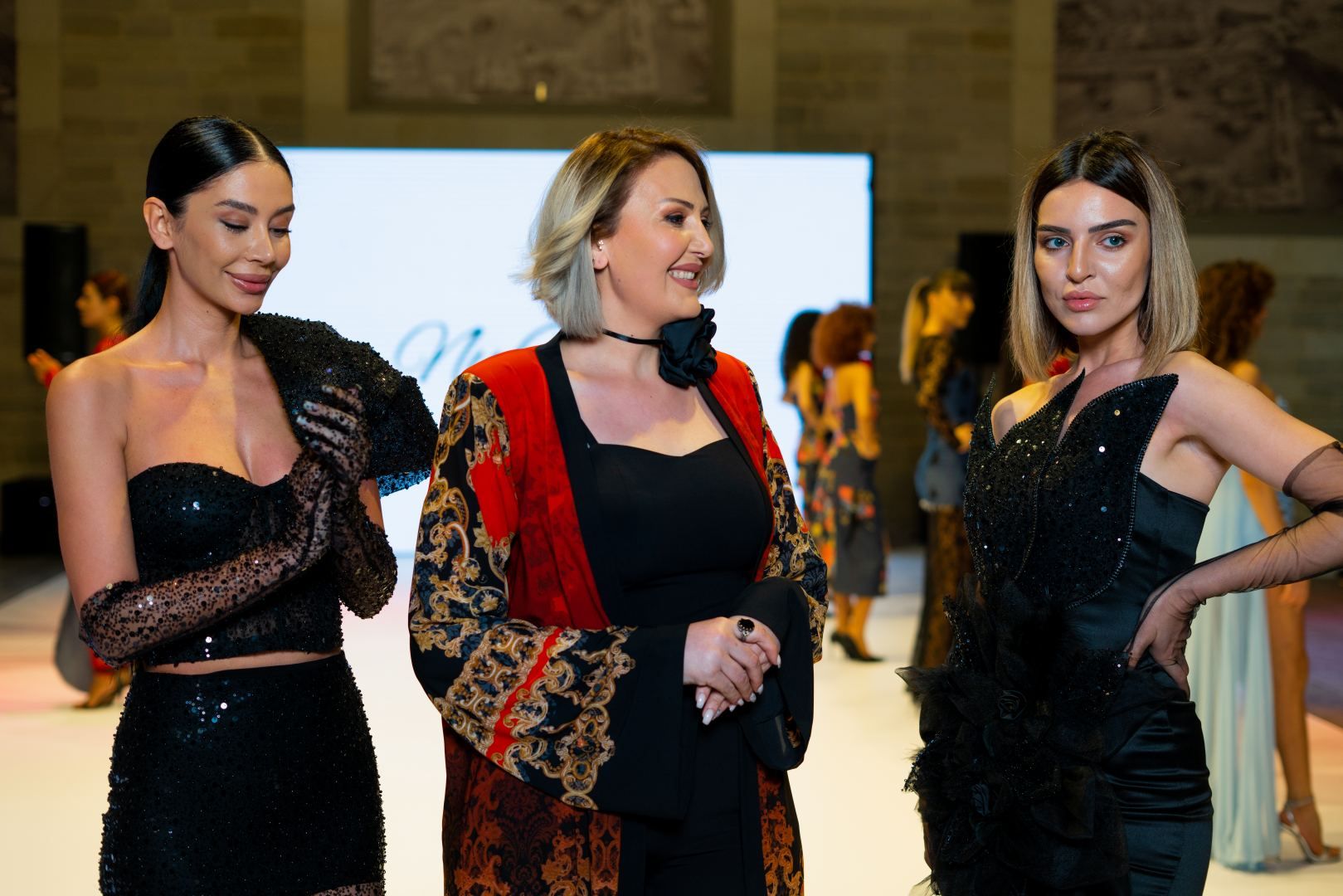 Lyubov Makarenko's brand Sayya (Ukraine) has been presented on the second day of Azerbaijan Fashion Week 2023, Azernews reports.
Titled "Maria", her spring/summer 2023 collection was inspired by the beauty of nature. In her fashion collection, the designer brilliantly mixed different textures and complex silhouettes: tulip skirts, crop tops with loose sleeves, comfortable pajamas, silk sets with minis and blouses that easily turned into a dress.
The collection also included stylish denim looks from denim, including embroidered bomber jacket,a miniskirt and a top studded with sparkling Swarovski flowers.
Note that Kazakh designer Lariya is the founder of her own fashion school. Her students delighted the audience with their collections.
The brand "Alliya" consisted of romantic looks: frills and lace inserts, floral wreaths and lace gloves. Meanwhile, Ma Ali brand was inspired by the culture of the Indians and other peoples of America.
Azerbaijani brand Ny Gyul, created by Gulnaz Yusupova and her daughter Nigar Yusupova, demonstrated a bright collection consisting of denim sets with corsets and floral prints. This was followed by all kinds of jewelry used by the brand - ruffles and frills, fringe, pieces of mirrors and voluminous flowers with feathers.
Two brands from the Kazakh city of Atyrau, Erkesylkym and Elza Art, followed each other with collections made in a similar style, in which they combine evening dresses with elements of the national Kazakh costume.
Further on the podium was presented a collective show of Ukrainian designers, organized by the Tbilisi showroom Ne.Klassika. As part of the show, selected images of such famous designers and brands from Ukraine as Poustovit, Less Less, Omelia, Nadya Dzyak and Moon Lingerie were demonstrated.
Every season, the general producer of Azerbaijan Fashion Week and Kazakhstan Fashion Week Sayat Dossybayev organizes collaborations with various brands whose style and visual images are similar to his vision of fashion.
This season, his collaboration with designer Aliya Yusupova resulted in the Atelier Artisan by Youniq show. The result of this creative union is a modern, bold collection consisting of hoodies and transformable sweatshirts.
The evening continued with another collective show, this time with the participation of the finalists of the New Generation-Open Way Kazakhstan contest, held under the auspices of Kazakhstan Fashion Week.
As part of the show, AUGUST by Saltanat Bektabanova, SADAKR by Akram Sadykzhanov and Green Dot Atelier by Kseniya Volkova presented their capsule collections.
The evening ended with perhaps the most spectacular show from the Almaty clothing and accessories designer Almaz Asqari. "Kazakhstani Paco Rabanne" presented to the public a collection of outfits inspired by ancient Egypt, with elements made of hand-forged metal.
The evening ended with an after-party at Dine Hall, where the guests of the fashion show were thrilled by DJ Edward Acid.
Photo Credits: Nadir Veliyev
Media partners of the event are Azernews.Az,Trend.Az, Day.Az, Milli.Az.
---
Follow us on Twitter @AzerNewsAz