Shusha to host Kharibulbul International Music Festival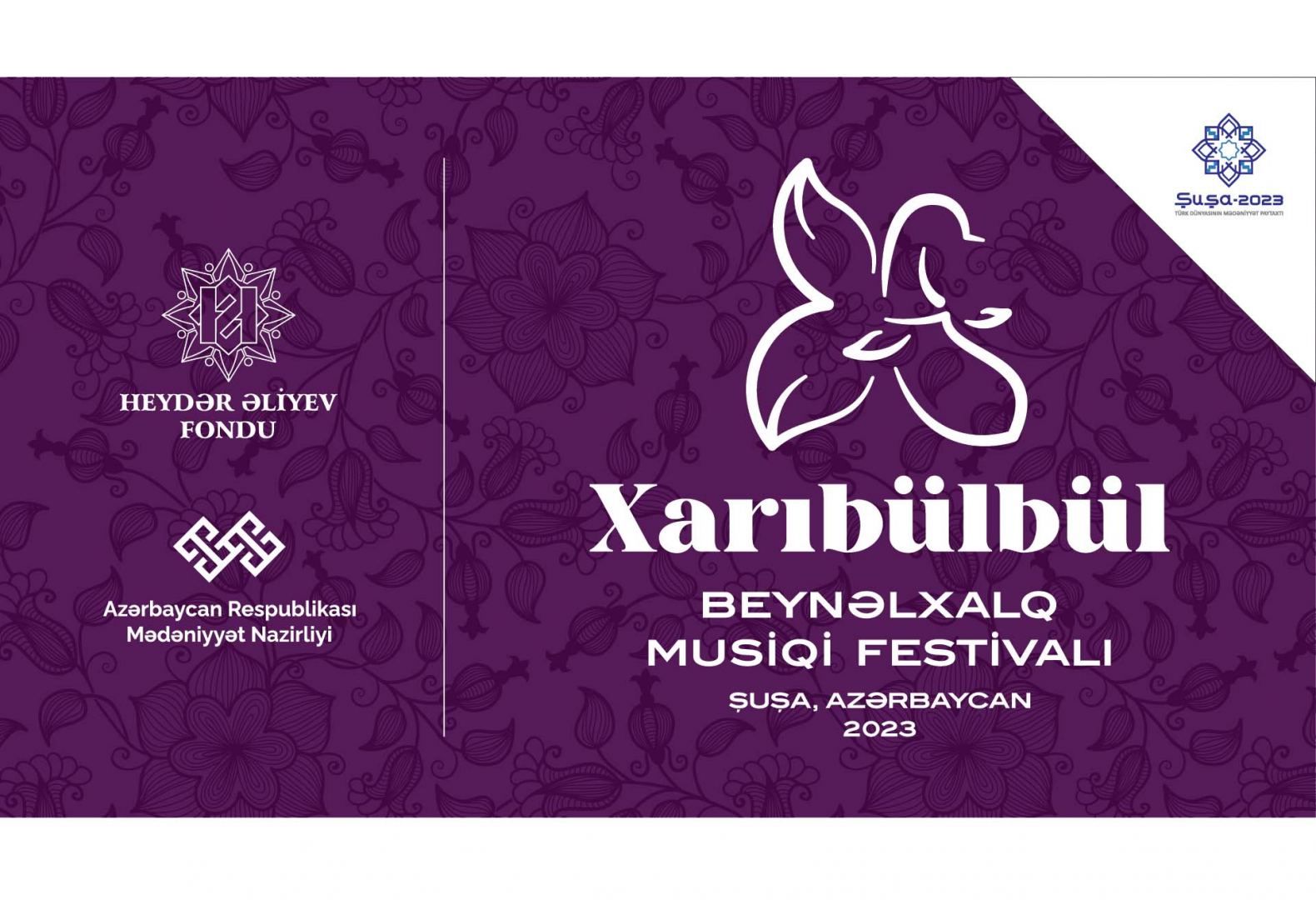 The Heydar Aliyev Foundation and the Culture Ministry will hold Kharibulbul International Music Festival on May 9-11 in Shusha.
The festival program includes spectacular concert programs, exhibitions and various presentations, Azernews reports.
In 2023, the city of Shusha was declared the Cultural Capital of the Turkic World 2023 by the International Organization of Turkish Culture (TURKSOY). The creative collectives of the TURKSOY member countries, the Turkic-speaking countries and peoples of the region will also participate in the festival.
The official opening of the "Shusha - the Cultural Capital of the Turkic World - 2023" event will take place on May 12.
The festival has been held since 1989 with the participation of musicians from Japan, the USA, Turkiye, Germany, Israel, Italy, Spain, etc. The cultural event was of great importance not only in Azerbaijan but all over the world.
However, the city was captured by Armenia on May 8, 1992. Shusha was liberated by the Azerbaijani Armed Forces on November 8, 2020.
Since 2020, Shusha has miraculously changed and started to flourish again.
The city once welcomed talented musicians from all over the world in 2021 after the city's liberation.
Last year, the music festival brought together Azerbaijani and international musicians from 10 countries in Azerbaijan's cultural cradle.
Azerbaijani President Ilham Aliyev and First Lady Mehriban Aliyeva attended the opening of the festival.
In 2023, the festival will be organized by the Azerbaijan Culture Ministry, the Ministry of Foreign Affairs, the Special representation of the President of Azerbaijan in Shusha, and the Shusha City State Reserve.
---
Follow us on Twitter @AzerNewsAz