Azerbaijani embassy in Poland commemorates Khojaly genocide victims on anniversary day [PHOTO/VIDEO]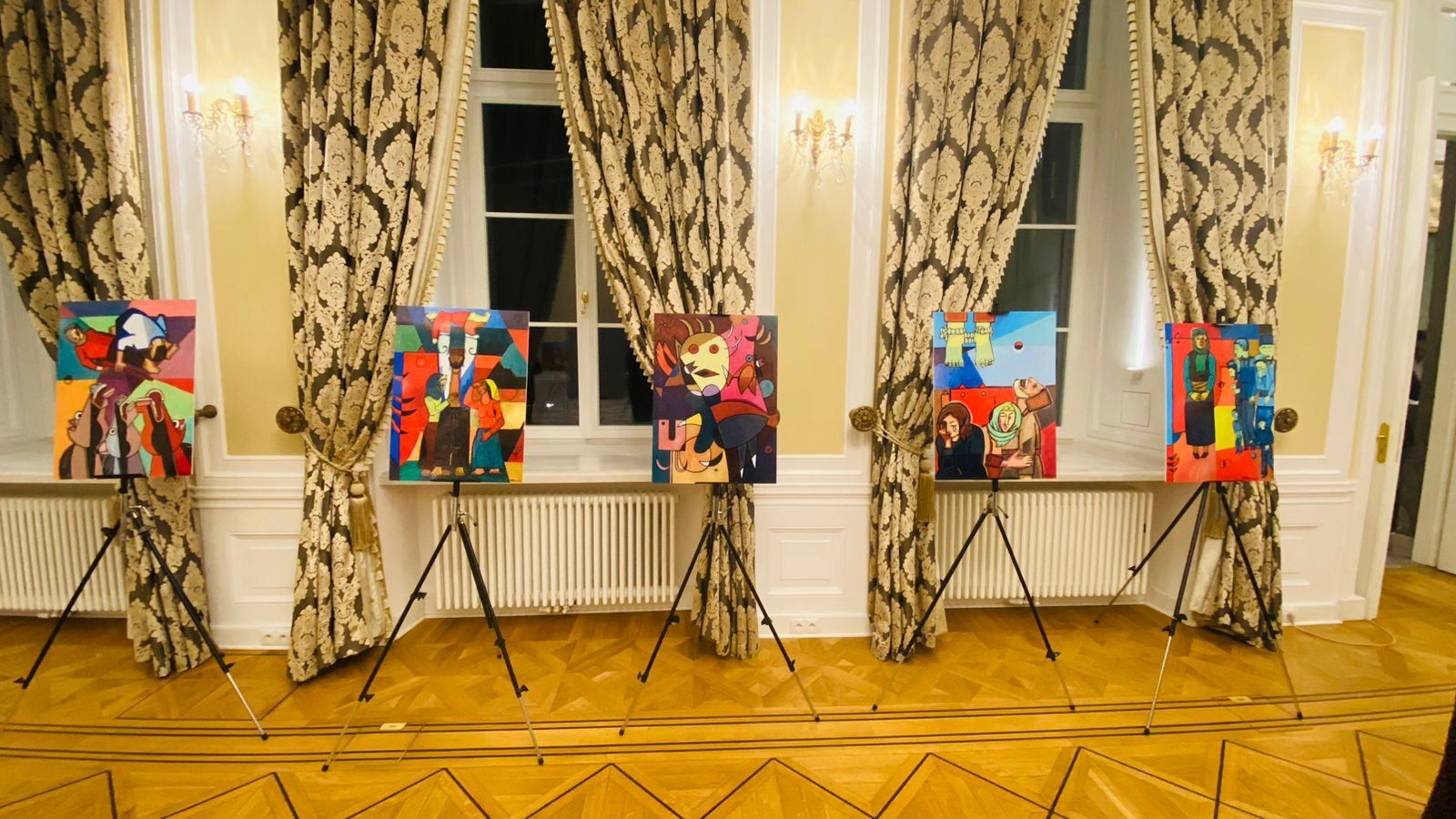 The Azerbaijani embassy in Poland has commemorated the Khojaly genocide victims.
Members of the Seimas (Lithuanian Parliament) and the Polish Senate, representatives of the state institutions and the diplomatic corps, public and cultural figures took part in the memorial event organized with the support of the State Committee for Work with Diaspora and NGO Arts Council Azerbaijan, Azernews reports via Arts Council Azerbaijan.
Speaking at the ceremony, Azerbaijani Ambassador to Poland Nargiz Gurbanova first expressed deep condolences to the people of Turkiye and the families of those who died as a result of the devastating earthquake.
Nargiz Gurbanova stressed that the massive human rights violations in Кhojaly reflected in the reports of the international legal organizations and news published in the days following the tragedy show the scale of brutality.
The ambassador drew attention to investigation materials, articles by well-known journalists, who witnessed the consequences of the tragedy, as well as those of Armenians' own confessions.
She pointed out that the European Court of Human Rights ruled on 22 April 2010 that the massacre of Azerbaijani civilians in Khojaly was a particularly grave act that could be assessed as war crimes or crimes against humanity.
Nargiz Gurbanova spoke in detail about Justice for Khojaly campaign, launched by Vice-President of the Foundation Leyla Aliyeva to raise international public awareness of the Khojaly genocide and mentioned states and international organizations that condemned the massacres, qualified them as an act of genocide and a crime against humanity.
Next, the attendees viewed the artist Nazim Mammadov's exhibition Xocalı Harayı (Khojaly Call). The works reflect the massacres of civilians, and the determination and courage of the Azerbaijani people to fight for the territorial integrity of their country.
Head of the Arts Council Azerbaijan, artist Dadash Mammadov said that Nazim Mammadov was a well-known Azerbaijani artist and director who devoted a large collection of paintings to the Khojaly genocide. Back in 2002, more than 40 paintings by Nazim Mammadov were presented to the general public in connection with the 10th anniversary of the Khojaly genocide.
Furthermore, tar player, Honored Artist Sahib Pashazada, and laureate of international competitions, pianist Saida Tagizada performed pieces of music by Azerbaijani and Polish classics.
Books, booklets, and brochures on the Khojaly genocide prepared by the Heydar Aliyev Foundation, as well as a book, titled "Xocalı Harayı" in English were presented as part of the commemorative event.
---
Follow us on Twitter @AzerNewsAz