Azerbaijani opera star to open Verona Arena Festival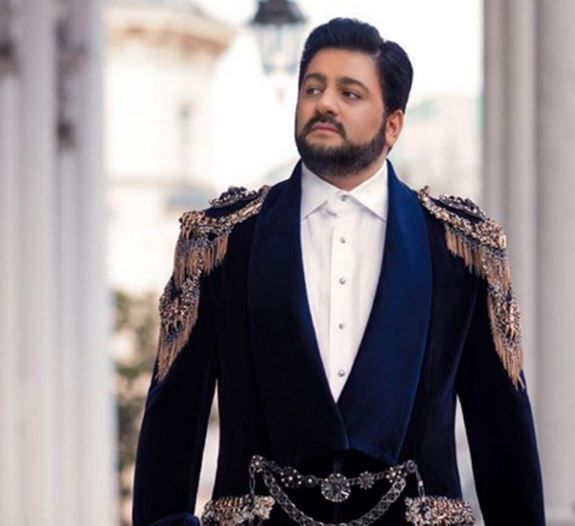 Azerbaijani opera singer, People's Artist Yusif Eyvazov will take part in the 100th Verona Arena Festival in Italy, Azernews reports.
The opera singer will open the summer opera festival with Giuseppe Verdi's opera Aida.
"I'm proud to announce my appearances at the 100th anniversary summer season of the legendary Arena di Verona. Many of you know that I took my first professional steps in Italy, and consider it my second home. This is why participating in the anniversary summer season at the Arena has a very special meaning for me. And it's also my own small anniversary there because I debuted in Verona 10 years ago. This summer, I will open the festival in a new production of Aida, and then will sing the Duke of Mantua in the premiere of a new production of Rigoletto - it was always my dream to sing this role in Italy. Hope to see you this summer in Verona, please hurry as tickets sell out quickly. Finally, a special thanks to Cecilia Gasdia and Stefano Trespidi, who gathered such a starry roster for this summer; who break sales records every year, and keep the amazingly high level at this magical venue. VIVA ITALIA," the opera star wrote on Instagram.
Founded in 1936, Arena di Verona Festival (Verona Arena Festival) is a summer festival of opera in the city of Verona, Italy.
Opera performances are given in Arena di Verona, an ancient Roman amphitheater, which was capable of holding 30,000 spectators.
The first operas were performed in 1913 to mark the centenary of Giuseppe Verdi and were produced by the tenor Giovanni Zenatello and the theater impresario Ottone Rovato.
Their staging of Aida in the biggest open-air lyrical theater in the world started a long tradition.
The 100th Arena di Verona Festival will take place in Verona from June 16 to August 31, 2023.
---
Follow us on Twitter @AzerNewsAz