Ode to Freedom staged in Baku [PHOTO]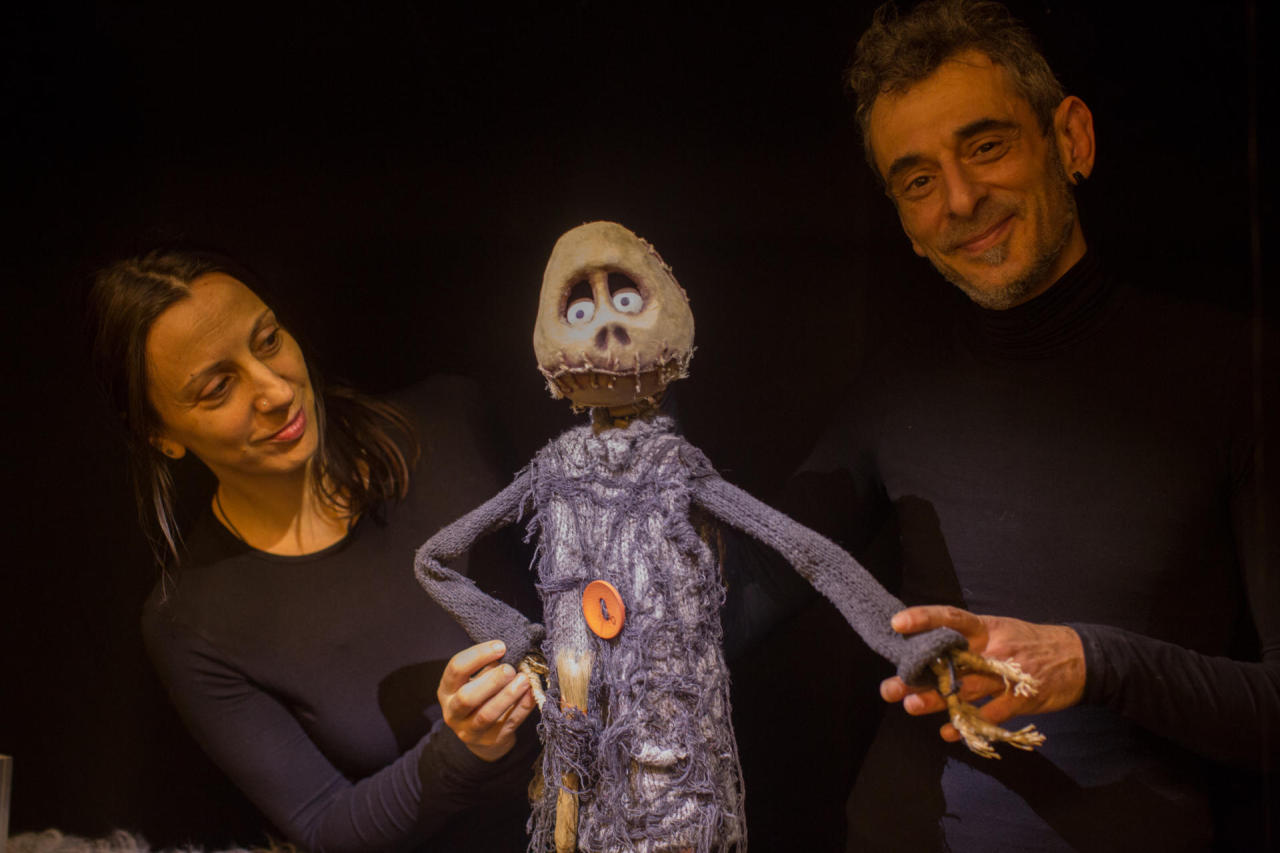 By Narmina Mammadova
A performance of Noone's Land of the Merlin puppet theater (Germany, Greece) was held on the stage of the Azerbaijan State Puppet Theater named after Abdullah Shaig in Baku, Trend Life reported.
The performance was presented as part of the second MAP International Theater Festival, organized by the YARAT Contemporary Art Space.
The story is told through the eyes of a scarecrow, a lonely creature forever tied to one place, with no visible chance to change its destiny in any way. But even in this situation, the main character is left with a choice, and then it decides to make this world a better place. "Noone's Land" is an ode to freedom, told without a single word solely by visual means and optical techniques. This is about the power of imagination against the boring reality.
The director of the production is Dimitris Stamu.
MAP Festival is an abbreviation of music (music), art (art) and performance (performance) - combining various forms of theatrical art to help viewers understand the intricacies of a wide range of forms of modern theater, is a platform for communication, learning, sharing knowledge and experience . The festival featured 16 performances staged by theater companies from Denmark, Estonia, Germany, Iran, Italy, Japan, Switzerland, Russia and the UK. The festival is organized with the support of Bakcell, the first mobile operator and the leading provider of mobile Internet in Azerbaijan.
YARAT is a not-for-profit organization dedicated to nurturing an understanding of contemporary art in Azerbaijan and to creating a platform for Azerbaijani art, both nationally and internationally. Based in Baku, YARAT (meaning CREATE in Azerbaijani) was founded by Aida Mahmudova in 2011.
It realizes its mission through an on-going program of exhibitions, education events and festivals. YARAT facilitates exchange between local and international artistic networks including foundations, galleries and museums.
The organization operated in partnership with the main theater venues of Baku, including the Azerbaijan State Academic National Drama Theater, the State Academic Opera and Ballet Theater.
YARAT is partnering with all major theatre venues in Baku, including the Azerbaijan State Academic National Drama Theatre, the Azerbaijan State Academic Opera and Ballet Theatre, the Azerbaijan State Russian Drama Theatre, the Azerbaijan State Musical Theatre, the Azerbaijan State Theatre of Young Spectators, the Azerbaijan State Puppet Theatre, ÜNS Creative Stage and Baku Convention Center.
---
Follow us on Twitter @AzerNewsAz