Yevlakh continues to amaze with archaeological discoveries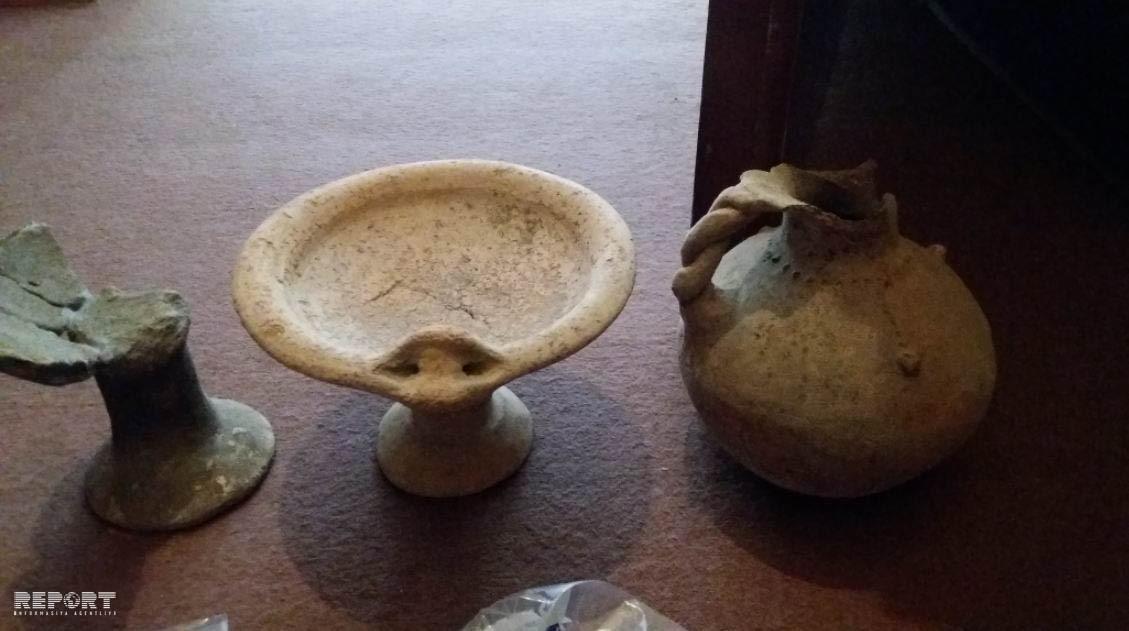 By Narmina Mammadova
Many significant archeological findings have been revealed during the excavations in the Yevlakh region in recent years.
This time, ancient objects related to the 2nd century BC - 2nd century AD were found in the Yevlakh region of Azerbaijan.
Bowls, pottery, a bronze bracelet and glass beads were found during excavations at the Kup necropolis in the village of Samadabad, Report.az reported.
Objects found during the construction of the pipeline were transferred to the Yevlakh Historical and Ethnographic Museum. The most interesting finding was the "Goddess of Fertility". It was of particular importance to the people of that era.
The fertility goddess, made of clay, is first seen in Yevlakh.
Historically important findings were discovered during an excavation in the Yaldili village of Azerbaijan's Yevlakh region in February 2017.
Archeologists said that the findings date back to the 2nd century BC and the 2nd century of AD.
The Institute of Archeology and Ethnography of the ANAS told that the findings include big pitcher for burial, jug-type clay, petal-mouthed little jars, bronze bracelet, nacre and clay beads.
All findings were transferred to the History Museum of the Yevlakh region.
Earlier in October 2016, pitcher burials dated to the 1st-2nd century BC were revealed during the excavation in the Semendabad village of Yevlakh region. Crockery of various sizes and shapes, including bowls, jewelry and tools made of bronze, were discovered at the site.
The Azerbajani National Academy of Sciences (ANAS) is the main state research organization, and center that conducts research and coordinates activities in the field of science and social sciences in the country.
The academy, established on January 23, 1945, works closely with various foreign research institutes and organizes international scientific seminars and conferences in Azerbaijan.
---
Follow us on Twitter @AzerNewsAz