Film and photo competition dedicated to anniversary of Rasim Ojagov announced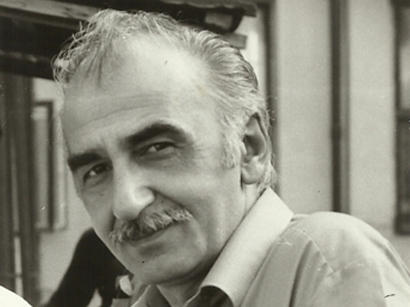 By Naila Huseynli
Azerbaijan's Ministry of Culture and the Union of Cinematographers jointly announced "Sheki, I love you" short-featured fictional film, documentary film and photo competition dedicated to the 85th anniversary of the prominent filmmaker Rasim Ojagov.
There is no age limit for the applicants. Short films, documentary films and photographs in any genre are accepted for the competition. The films with no more than 10 minutes must be submitted in DVD to the competition. The author should also present his biography together with the film.
The photos must be presented to the competition on the CD.
Films and photos submitted for the competition will not be returned.
Moreover, films and photos must be submitted to the Union of Cinematographers until October 30, 2018.
Winners of the first and second places will be awarded with prize money in nominations "The Best Short Fictional Film", "Best Short Documentary Film", "Best Photo Work".
Information support: Trend, Milli.az, ITV, ATV, ARB
Additional information is available at www.arki.az.
Samad Vurgun / Suleyman Rahimov Street 309, World Business Center, 16th floor
Contact phone: (012) 597 48 04; (051) 427 41 03
E-mail: [email protected]
Rasim Ojagov was one of the famous film directors who greatly contributed to national cinematography in the 1960s and 1970s. His popular movies include Tahmina (1993), Park (1984) and The sound of pipe (1975).
—
Follow us on Twitter @AzerNewsAz