15 March 2016 16:27 (UTC+04:00)
2 607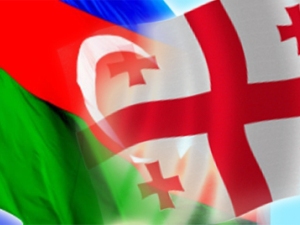 By Laman Ismayilova
Azerbaijan invested 40 percent of the total investments made in the economy of Georgia in 2015, the National Statistics Office of Georgia reports.
Last year, Azerbaijan invested $542 million (58.9 percent growth) in Georgia and became the largest investor in the country.
The other major investors in the country are the UK ($198 million), the Netherlands ($111 million) as well as Luxembourg ($87 million) and Turkey ($77 million).
In 2015, the total volume of the investments made in the country hit $ 1.35 billion. The main areas of investment are transport and communications ($594 million), the financial sector ($191 million), construction ($ 129 million), industry ($91 million), the energy sector ($90 million), and others.
Azerbaijan has gradually increased its investment in Georgia since 2012. Azerbaijan invested in the economy of this country $59 million in 2012, in 2013 - $82 million, in 2014 - $341 million and in 2015 - $542 million.

The maximum amount of Azerbaijan's investment in the Georgian economy in 2015 fell to the third quarter - $173 million, the minimum - in the first quarter ($ 59 million). In the second and fourth quarters , the country invested in Georgia $160 and $ 150 million, respectively.

Azerbaijan and Georgia are successfully cooperating in the political, economic, scientific, technical, and cultural spheres. The two countries are connected by several important regional projects, including the Baku-Supsa, Baku-Tbilisi-Ceyhan oil pipelines, Baku-Tbilisi-Erzurum gas line and Baku-Tbilisi-Kars railway.
Azerbaijan is also one of the most significant trading partners of Georgia.
The country exports to Georgia oil and petroleum products, natural gas, plastic wares, waste foodstuff, furniture and building constructions, while Georgian exports to Azerbaijan include cement, locomotives and other railway vehicles, mineral and chemical fertilizers, mineral waters, strong drinks, glass and glass wares, and pharmaceuticals.
---
Follow us on Twitter @AzerNewsAz
Related News