SOFAZ refuses to transfer its gold reserves into other assets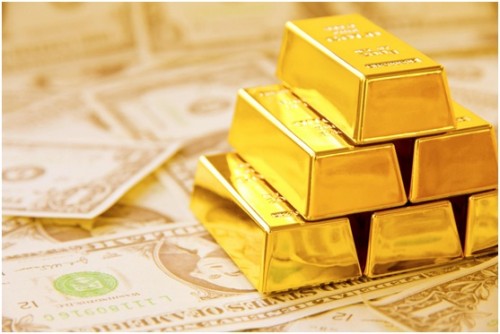 By Nigar Orujova
Azerbaijan's state oil fund SOFAZ is not planning to transfer its gold reserves into other assets.
SOFAZ buys gold not for the sake of purchase or other speculative purposes but for strategic purposes, the Fund told Report.
The investment strategy of SOFAZ presupposes that up to 5 percent of total cost of investment portfolio may be invested in gold. The amount of SOFAZ gold assets was 30,175 kg or 970,146 troy ounces by late 2015.
The Fund further noted that sale of the gold reserves or its replacement with other assets is not in the agenda of SOFAZ.
Investing in gold has special importance as means of insurance against economic downturn, exchange rate risks and inflation factors as well as is of great significance for diversification of investment portfolio, the Fund said.
The price for gold on global markets is not stable at present, with gold prices slightly increased in markets yesterday. The price per ounce of gold in COMEX has upped by 0.12 percent and made $1127.50 as on February 2.
SOFAZ was established in 1999 with assets of $271 million. Based on SOFAZ's regulations, its funds may be used for the construction and reconstruction of strategically important infrastructure facilities, as well as solving important national problems.
The main goals of the State Oil Fund include accumulation of resources and the placement of the fund's assets abroad in order to minimize the negative affect on the economy, the prevention of "Dutch disease" to some extent, promotion of resource accumulation for future generations and support of current social and economic processes in Azerbaijan.
SOFAZ started the purchase of gold from February 2012.
In 2016, SOFAZ budget revenues are projected at 6.712 billion manats ($4.1 billion), expenditures – 8.261 billion manats ($5.1 billion), including expenses for running the fund estimated at 24,420 million manats ($15,201 million).
__
Nigar Orujova is AzerNews's staff journalist, follow her on Twitter: @o_nigar
Follow us on Twitter @AzerNewsAz