Azerbaijan reveals budget forecasts for 2016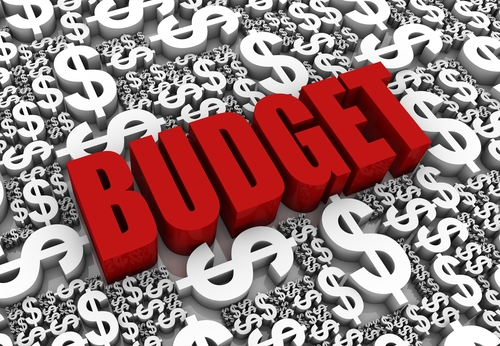 By Aynur Karimova
Azerbaijan's Finance Ministry has revealed the budget forecasts in its 2016 state and consolidated budget drafts.
According to the ministry, next year's budget revenues are projected at 14.566 billion manats ($13.904 billion), while expenditures are expected to reach 16.264 billion manats ($15.525 billion), the ministry of finance reported.
Expected budget revenues will be reduced by 25.1 percent from the expected rate for 2015, and decline by 20.84 percent from the real 2014 figure. Expected state budget expenditures will drop by 22.9 percent from 2015 and by 13.07 percent from 2014.
The budget deficit for 2016 is forecasted at 1.698 billion manats ($1.621 billion) or 2.9 percent of the GDP.
The Finance Ministry also expects the share of the oil sector to comprise 53.5 percent of general budget revenues for 2016, a substantial decrease from the 65.3 percent expected for 2015.
The government also plans to increase military spending by 3.3 percent in 2016 to reach 1.838 billion manats ($1.754 billion). Expenditures on education will be increased by 0.1 percent and some 1.714 billion manats ($1.636 billion) will be allocated to this sector.
The Finance Ministry also said that the government will reduce expenditures on capital investment by 48.7 percent, on industry and construction sectors by 48.5 percent, health by 4.2 percent, social protection and social security by 7.1 percent, science by 12.5 percent, and the prosecution, judiciary and law enforcement agencies by 7.2 percent.
Revenues of the consolidated budget for 2016 are forecasted at 16.72 billion manats ($15.96 billion), while expenses are slated to stand at 19.907 billion manats ($19 billion).
Experts in the Finance Ministry believe that the sharp decline in oil prices in world markets is the cause of the reduction in state budget revenues. As a result, the 2016 budget revenue forecast is formed taking into account the oil price at $50 per barrel and an exchange rate of 1.05 Azerbaijani manat to the U.S. dollar.
The government of Azerbaijan has prepared three separate forecast budget scenarios and the country's resulting socio-economic development for 2016, taking into account the oil prices in the range of $40 to $60 a barrel: a baseline scenario ($50 per barrel), an optimistic scenario ($60 per barrel) and a pessimistic scenario ($40 per barrel).
SOFAZ to contribute less to budget
The Finance Ministry also reported that the transfers from the country's state oil fund SOFAZ to the state budget are expected to reach 6 billion manats ($5.727 billion) in 2016, 42.2 percent less than in 2015.
In 2016, the fund's revenues are projected at 6.71 billion manats ($6.405 billion), which is 34.5 percent less than the forecasts for 2015, while its expenditures are expected to top 8.2 billion manats ($7.827 billion), a staggering 33.4 percent decline from the expected volume in 2015.
According to government forecasts, the GDP growth will amount to 1.8 percent, and the GDP volume for 2016 will reach 57.7 billion manats ($55.1 billion). The share of the oil sector in the GDP in 2016 will decrease by 1.7 percent, while value-added production in the non-oil sector will increase by 3.4 percent compared to the current year.
It is expected that by the end of 2016, the volume of investments made in fixed assets will amount to $18.8 billion, some 57.8 percent of which will come from domestic investment and 42.2 percent from foreign investments. Roughly 8 billion manats ($7.64 billion) will be allocated to the oil sector, and 10.8 billion manats ($10.31 billion) to the non-oil sector.
In 2016, foreign trade surplus of Azerbaijan is expected at $7.6 billion.
According to the Finance Ministry forecasts, the total volume of exports from the country will decrease by 8.1 percent in 2016 from the projected figures of 2015.
Next year, the total volume of imports is expected to reach $8.2 billion. According to forecasts, imports will decrease by 6.8 percent from the projected 2015 figures.
--
Aynur Karimova is AzerNews' staff journalist, follow her on Twitter: @Aynur_Karimova
Follow us on Twitter @AzerNewsAz