1 September 2015 17:08 (UTC+04:00)
1 958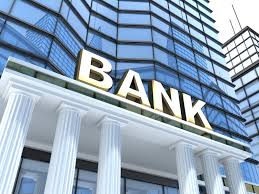 By Vusala Abbasova
Azerbaijani banks seek to hedge against risks, the Central Bank of Azerbaijan (CBA) explained the recent changes in credit systems of some banks in the country.
The banks decided to suspend the issuance of loans in foreign currencies as a direct result of the current economic and financial crisis.
These measures were needed in order to protect themselves from the risk of the possible devaluation in the future.
The changes were made on August 30, when the largest bank in the country, International Bank of Azerbaijan, refused to provide loans in foreign currencies.
The Bank explained its decision according the current situation in foreign exchange markets of neighboring countries, where the devaluation processes has recently increased.
Therefore, the Bank decided to consider the protectionist measures beforehand and insured itself against the risk of possible devaluation of manat.
The CBA noted that it hasn't given any guidelines to the banks, which are free to choose their own credit policies.
"This is an internal decision of each bank," the CBA highlighted.
There are still enough banks in the country that provide loans in manat as well as in foreign currencies.
Being among such banks, the VTB Bank (Azerbaijan) has resumed lending in the local currency just last week.
The devaluation of the manat has influenced the sale of credits in dollars. Therefore, the bank decided to allocate credits in manat, explained the head of the bank's department on development of the retail business Tural Veliyev.
Furthermore, the client may transfer existing loans in dollars to manat by receiving a new line of credit in manat, covering the previous credit in the foreign currency.
The devaluation of the manat in February was a result of the fall in oil prices. Azerbaijan's economy relies on the oil and gas sector and the fall in oil prices undoubtedly influenced various fields of country's economy, including the real estate market, tourism, the banking sector, and so on.
The number of problem loans accounted to more than 43.2 per cent of all outstanding loans in the country as of July 2015.
Therefore, the CBA recently provided guidance on responsible lending for banks and non-bank credit institutions.
The main goals of these recommendations are the cessation of the accumulation of borrowers' excessive debt and the implementation of a single comprehensive approach to consumer lending.
According to CBA rules, the amount of monthly payments on the loan should not exceed 50 percent of the borrower's income, while the list of documents needed to get a loan has extended.
These measures will also restrict access to credit and at the same time will save banks from the emergence of new debt.
---
Follow us on Twitter @AzerNewsAz
Related News