Iran, Azerbaijan to establish joint bank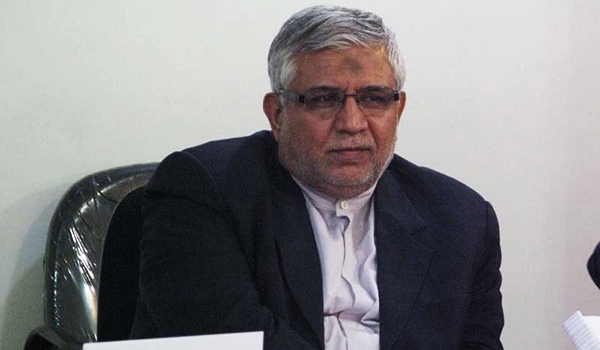 By Aynur Karimova
Iran and Azerbaijan will establish a joint bank in Tehran in the near future to facilitate the bilateral trade.
This remark was made by Iran's Ambassador to Azerbaijan, Mohsen Pak Ayeen, on the sidelines of a June 14 conference on trade with Iraq, Azerbaijan, and Turkmenistan, held in Tehran.
Ayeen informed Trend on June 14 that the two countries are planning to use national currencies in economic transactions and expand barter trade.
The diplomat also noted that the establishment of the joint bank will be discussed during a meeting between Iran's Central Bank Governor Valiollah Seif and his Azerbaijani counterpart in Tehran. However, the ambassador hasn't revealed the date of the visit.
Ayeen emphasized the need for boosting rail, sea, and road transport networks, adding that increasing daily flights and shipping routes between the two neighboring countries are on the agenda.
He went to say that Azerbaijan has issued more than 20,000 licenses for trucks to transit certain goods from Iran to Russia and Georgia via Azerbaijan without being taxed. "We are planning to expand exports of food products, nuts, construction materials, and agricultural products to Azerbaijan."
Currently, non-oil trade between Iran and Azerbaijan amounts to $500 million, he said, adding that the figure will reach $2 billion taking into account the tourism revenues and other incomes.
Azerbaijan and Iran have had diplomatic relations since 1918. Iran recognized Azerbaijan's independence in 1991, and diplomatic relations between the two countries were reestablished in 1992.
Currently, the two countries are focused on expanding their economic ties and developing cooperation in various fields -- industry, agriculture, energy, alternative energy, and transportation.
Tehran has in recent years focused seriously on expanding ties with neighboring countries, including Azerbaijan, which enjoys religious, historical, and cultural commonalities with Iran.
Azerbaijan was the 12th leading importer of Iranian non-oil goods in the previous Iranian calendar year, which ended on March 20, 2015, according to the Iran Customs Administration.

Iran exported $435.3 million of non-oil goods to Azerbaijan and imported $22.2 million of non-oil goods from the country.
--
Aynur Karimova is AzerNews' staff journalist, follow her on Twitter: @Aynur_Karimova

Follow us on Twitter @AzerNewsAz