ADB meeting in Baku to mull ways of creating new 'Asian tigers'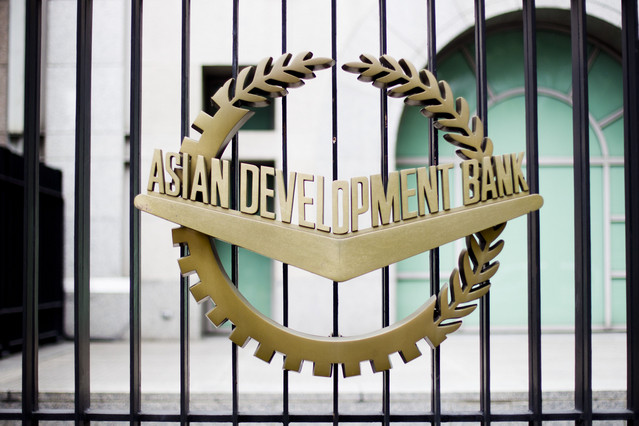 Asian leaders will gather from May 2 - 5 in Baku, Azerbaijan – on the banks of the Caspian Sea for the 48th annual Asian Development Bank (ADB) meetings.
The meetings will take place against the backdrop of gloom over China's slowdown, but also optimism about a resurgent India and the prospects for growth in new frontiers like Myanmar.
On the first day of the event, the International Development Research Centre (IDRC) and the JustJobs Network will bring together government, business and civil society officials attending the ADB meetings for a seminar on how manufacturing can create jobs and drive economic growth.
From Vietnam to Myanmar and India, Asian leaders are tying their economic ambitions to manufacturing-led growth. They see the manufacturing sector not only as propelling gains in Gross Domestic Product but also as having the potential to create jobs on the scale needed in countries like India and Indonesia, where millions of youth enter the workforce every year.
The "Make in India" initiative and frontier-markets like Myanmar will be in the spotlight at the ADB meetings and they will be the focus of the IDRC/JustJobs Network seminar. Dr. Zaw Oo, economic advisor to President Thein Sein of Myanmar, will offer insights at the seminar on the unique challenges confronting Myanmar as the nation's economy opens up to the world.
"Make in India", launched last autumn, is Prime Minister Modi's key economic initiative designed to transform the nation of 1.25 billion into a global manufacturing hub. India faces a huge challenge when it comes to job creation.
"India's labor market is about to witness the largest 'youth bulge' in history," says Sabina Dewan, executive director of the JustJobs Network, a global coalition that seeks to raise living standards through employment-based growth. "To create enough jobs for the roughly 10 million youth entering the labor market each year, India must look to labor-intensive manufacturing," she says.
But "there's no 'low-hanging fruit' in global manufacturing anymore; global competition is fierce," Dewan says. "China rode the wave of economic liberalization in the 1990s, leveraging its hybrid model, capitalizing on economies of scale, and capturing market share when supply chains were just beginning to globalize. India will need to incentivize the growth of not only go-to manufacturing sectors like apparel and electronics, but also burgeoning sectors like renewable energy. That will require heavy capital and technological investments on the one hand and upgrading the skills of the workforce on the other.
--
Follow us on Twitter: @Azernews