24 April 2015 15:57 (UTC+04:00)
1 189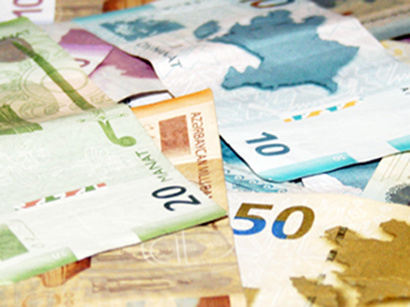 By Gulgiz Dadashova
The Central Bank of Azerbaijan does not expect a major devaluation of the national currency in case of stabilizing oil prices, said Alim Guliyev, the CBA deputy chairman.
The Bank will continue to regulate rate of the manat, and one can already see stabilization in the market, Guliyev said at the meeting of the Parliamentary Committee on April 24.
He noted that the Central Bank intends to use its reserves for further stabilization of the manat.
Azerbaijan is the second-largest oil producer in the former Soviet Union region after Russia and Kazakhstan. Oil and gas make up 95 percent of Azerbaijan's exports, over 65 percent of its state revenues, and 40 percent of its GDP.
The CBA set the manat at 1.05 against the USD in February 2015, compared to 0.78 earlier. The move aims to strengthen "international competitiveness," amid pressure on the countries finances from falling oil prices, according to the CBA.
The Bank continues participating on the foreign exchange market of the country after the manat rate adjustment, Governor Elman Rustamov said in early April, explaining this by the still ongoing process of dollarization.
"We can't restrain the population from keeping their funds in dollars. But we have sufficient amount of currency reserve to allow the population to convert their funds into dollars without any problem," he added.
CBA says no money lack
Loss resulting from the year-end revaluation of assets and liabilities in foreign currency and gold on the balance sheet of the CBA will be covered by its own capital reserves.
This was announced at the meeting of the Parliamentary Committee when discussing the amendments to the law "On the Central Bank of Azerbaijan".
Under the amendments, in case assets fall below liabilities, the resulting lack of capital will be recovered after one financial year through the state securities.
Following the formation of reserve capital and approval of the annual financial statement by an audit report, available balance of the CBA's realized profit is transferred to the state budget.
Under the law, the CBA capital consists of its share capital and capital reserves. The authorized capital of the Central Bank is set at 50 billion manats. Capital reserves in accordance with changes in the law should not be less than the authorized capital of the CBA and are formed by contributions from the profit for the year. So far, capital reserves were determined in the amount of 15 percent of the national currency issued into circulation.
Since the beginning of 2015, foreign exchange reserves owned by the CBA, decreased by $4.29 billion (31.2 percent) - from $13.76 billion to $9.47 billion as of March 31.
The decline in the CBA foreign exchange reserves has been observed since July 2014. Earlier, this happened slowly (around $20-50 million). But their volume has sharply reduced (more than $1 billion monthly) since December. This is associated with an increase in demand for dollar supply in the country.
--
Follow Gulgiz Dadashova on Twitter: @GulgizD
Follow us on Twitter @AzerNewsAz
Related News