Baku to employ new electric train to reduce traffic jam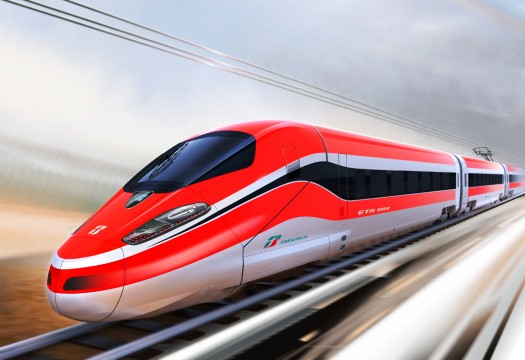 By Nigar Orujova
Through our entire life, we spend a lot of time on necessary but routine activities; the mostly annoying one of them is spending time on our way to office or home.
Every morning we go to work and spend from 30 minutes to two hours on our way to office. With the growing population, this is becoming more complicated day after day, especially for those living in the suburbs.
Azerbaijan's capital Baku is now developing very fast with regular construction of new business centers and other venues, attracting thousands of people to the main city of the country.
The traffic jam was not a problem in Azerbaijan some 10 years ago, but with the growing number of vehicles, it is turning into an everyday problem. The development of transport system with enlarging of the number of busses and metro stations has not yet met the growing demand in this field. .
To cope with the growing demand, a new high-speed train will be placed into operation in the near future.
Decades ago, Baku residents used to travel by electric train to rich the city center from suburbs in less than 30 minutes. Now people are longing for this type of transport.
The number of electric trains was reduced significantly in 2000th because of their economic inefficiency. However, in 2013 the government decided to return them to the ranks.
So, some new and modern electric trains will move along the Absheron Peninsula, Azerbaijan Railways Company's representative Nadir Azmammadov told local press.
These trains will go far beyond their predecessors in terms of comfort, speed and scheduling, he added.
About 10 new trains will transport 800-1,000 people a day from Baku's suburb to the third biggest city of the country – industrial Sumgayit.
The new trains will start their work after reconstruction of the 50 km of way for light rail system.
These trains will not only reduce the inflow into the city transport, but also will not harm the nature. Good old days are returning by the modern and comfortable electric trains.