Azerbaijan to introduce high-nominal banknotes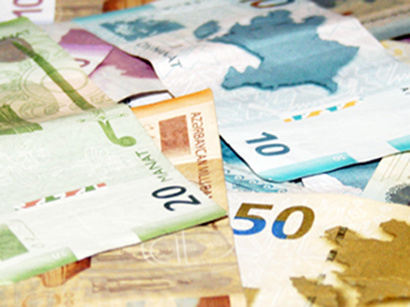 By Aynur Jafarova
Introduction of new high-nominal banknotes in Azerbaijan is again on the government's agenda.
The government is planning to put new 250 and 500-manat banknotes into circulation in the near future, First Deputy Chairman of the Central Bank of Azerbaijan (CBA) Alim Guliyev told journalists.
"The CBA's main goal to put new banknotes into circulation is aimed to improve the effectiveness of banknote circulation and to reduce state expenditures. Currently, demand for high-nominal banknotes has increased. Due to this fact, additional high-nominal banknotes are of great importance," he noted.

Inflation inevitable
Expert on economy Natig Jafarli believes putting new banknotes into circulation will cause inflation in the country.
"The existence of high-nominal banknotes would make the inflation inevitable," he believes. "New banknotes in circulation will accelerate the decrease of the purchasing power of the national currency and negatively impact the consumer market."
Member of the Azerbaijani Parliament Yevda Abramov thinks introducing new 250 and 500-manat banknotes is not an indicator of inflation and can't negatively impact the purchasing power of manat, because the CBA is controlling this process.
"High-nominal banknotes would assist to paying the large-scale repair and construction expenditures of the government," he noted.
The existing banknotes were determined under the Presidential decree 'on changing the nominal value and price scale (denomination) of banknotes of Azerbaijan' dated February 7, 2005.

The purpose of denomination was to protect the design of national banknotes, to adjust the nominal rate of national currency-manat to the international currency rates, as well as to simplify several transaction systems.
Being one of Azerbaijan's state attributes manat was first put into circulation on August 15, 1992. Today, manat's rate is high enough, and this currency is reliable for saving. Azerbaijani citizens prefer to save money in their bank accounts in national currency manat.
Manat was able to keep its rating compared to dollar during global financial crisis, while the rates national currencies of neighboring Russia and Kazakhstan drastically decreased.

The CBA conducted denomination of manat in 2006 and thank to this measure, today manat is the most valuable currency in the region.