Azerbaijan's e-commerce market grows (UPDATE)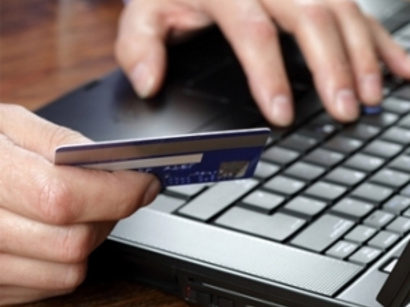 By Nigar Orujova
New report reveals that the total volume of retail e-commerce in Azerbaijan increased by 34.5 percent since the beginning of 2014 compared to first two month of 2013.
Azerbaijan's State Statistical Committee reports show that the volume of Azerbaijani e-commerce market amounted to 452,500 manats (about $576,507) in January and February 2014.
Players of the e-commerce market are legal entities and individuals that carry out e-commerce and are buyers of goods and services.
Some 82.2 percent of goods purchased by the Azerbaijani population in an e-form belonged to legal entities and 17.8 percent to individuals. Non-food products account for around 91.7 percent of the e-commerce market's turnover.
The total volume of retail trade in Azerbaijan amounted to 3.2 billion manats ($4.07 billion). The sales of consumer goods in the country increased by nine percent compared to 2013.
Some 1.7 billion manats ($2.1 billion) of them fell to consumer goods such as food, beverages and tobacco and 1.5 billion manats fell to non-food products. The specific weight of non-food products increased 4.5 percentage points.
ICT sector's revenues rise

"The organizations and population in Azerbaijan were provided with information and communication services worth 243.9 million manats ($310.7 million) in January-February 2014, which is 11.2 percent higher than the same period of 2013," the Committee said.

Some 72.4 percent of the total volume of ICT services accounted for services rendered for the population. Alongside this, some 58.1 percent of the total received incomes accounted for mobile services.

The total revenues received from mobile services in Azerbaijan over this period stood at 141.7 million manats ($180.5 million), which is 7.4 percent higher than the same period of 2013.
E-employment contracts
"Azerbaijani Ministry of Labor and Social Protection of Population submitted for the government approval new rules for recording labor contracts in the electronic information system,"the ministry said.
Following the approval of these rules, the use of an electronic information system will start in Azerbaijan with the help of the "electronic government portal.
Development of software for the electronic recording system has already been completed. The system will include individual identification codes of employees.
The launch of the new recording system, along with securing the employees' rights, will also prevent the cases of formal registration of labor contracts, when a copy of the signed contract is not given to the employee and is kept by the employer, the ministry said.
Therefore, the employed citizens will not have to provide the certificate of employment, wage and so on. Such information will be available in the new system for electronic registration of labor contracts.